There's some great news to report in the fight against malaria – between 2000 and 2015, the rate of people dying of malaria has dropped by 62% worldwide. More people are surviving the disease than ever before.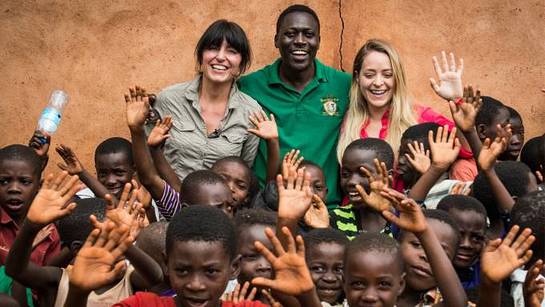 Comic Relief malaria funding has helped over 11 million people in Africa and since Comic Relief began, they've distributed over 3,900,000 insecticide-treated nets to protect people from malaria.
In 2015, Comic Relief and GSK announced a five-year partnership to fight malaria and strengthen health systems in some of the countries worst affected by the disease. The £22 million fund will provide targeted grants over five years to organisations on the frontline in four malaria-endemic countries in sub-Saharan Africa and the greater Mekong sub region. The partnership is now in its second year and Comic Relief has started to make grants to organisations working directly with communities affected by malaria. These projects will help ensure people can access malaria prevention, diagnosis and treatment at the right time.
TV presenter Davina McCall and YouTube beauty vlogger Fleur de Force recently travelled to Tanzania to investigate the impact malaria has on people's lives and find out how the Comic Relief and GSK partnership will help more people fighting malaria on the frontline.
Comic Relief Honorary Trustee, Davina McCall, said: "I've been visiting Africa for years now with Comic Relief and I know things are getting better. Malaria deaths have more than halved in the past 15 years which tells us this really is a battle that can be won. But we have a long way to go – a child still dies every two minutes from this preventable disease. This is completely unacceptable."
Comic Relief has released a new film featuring Davina and Fleur to highlight the devastating reality facing millions still living with the daily threat of malaria. To see the film and find out more about malaria funding, click here.
Money raised this Red Nose Day, back on Friday 24th March, will help Comic Relief continue working with projects and people who are fighting malaria on the frontline.
Source: Comic Relief