PetFirst, a national pet insurance company headquartered in Jeffersonville, IN, has teamed up with MuttNation Foundation, a 501c3 nonprofit founded in 2009 by country superstar Miranda Lambert and her mom, Bev Lambert, to promote the adoption of rescue pets.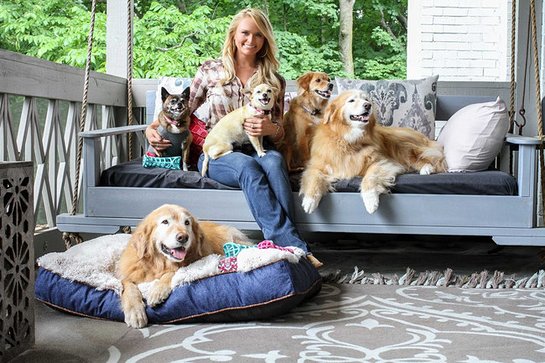 The new, exclusive promotional alliance means that every pet adopted through MuttNation will be eligible to receive one month of PetFirst Pet Insurance included with their adoption. Aside from newly adopted pets, anyone who makes a donation to MuttNation will automatically become a MuttNation Citizen and have access to PetFirst Pet Insurance at a discounted rate – along with all other Citizenship perks.
"We're excited to be able to offer this additional benefit," Lambert said. "MuttNation's efforts to find forever homes for rescue animals is a great match with PetFirst helping to remove the financial worry from pet ownership. Together, we can make adopting rescue pets an even better experience."
Adding pet insurance to the set of benefits that new adopters and MuttNation citizens have available should help give new pet families an extra boost of confidence as they bring home their newest family member.
"We've found that offering pet insurance to newly rescued animals significantly increases the chances of a successful adoption," said Katie Blakeley, CEO of PetFirst. "It's not uncommon for a rescued pet to have relatively minor, short-term health challenges related to the stress of being rehomed or being exposed to other animals in a kennel-type environment. Even though it may just be a minor respiratory infection, a vet bill right off the bat can be scary to new pet families."