The 7th Annual Ed Asner & Friends Poker Tournament Celebrity Night was sold out and a huge success raising in excess of $150,000 in much needed funds for The Ed Asner Family Center, (TEAFC) dedicated to helping differently "abled" individuals with autism, developmental delays and other special needs and their families.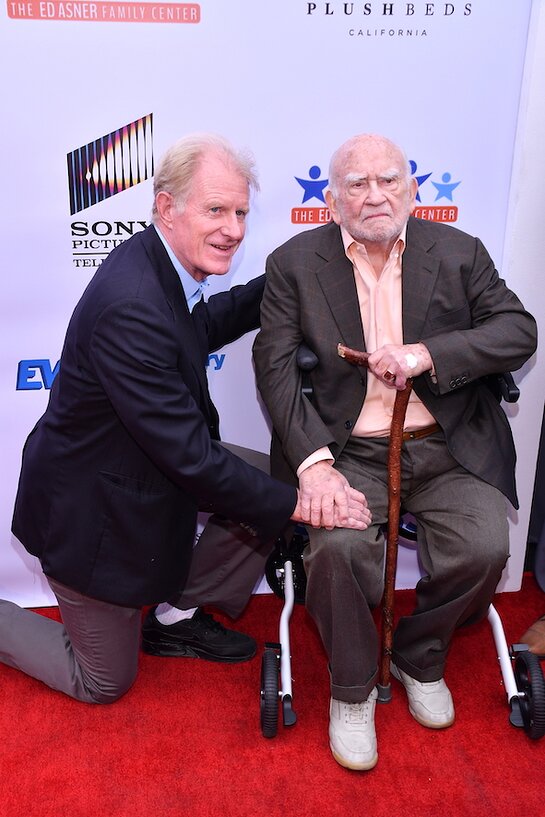 Approximately 500 guests, including celebrities, friends and members of the entertainment industry, attended this year's star-studded event which took place on Saturday, June 1, 2019 at the CBS Radford Studio soundstages where The Mary Tyler Moore Show and The Lou Grant Show, both which starred Ed Asner, were taped.
Emmy-winning actor and autism advocate Ed Asner, who has a son and grandson on the autism spectrum, hosted the event and was joined by Don Cheadle (Avengers: End Game), Thomas Gibson (Criminal Minds), Peter Gallagher (Grace and Frankie), Max Burkholder (Parenthood), Richard Schiff (The Good Doctor), Jason Winston George (Station 19), Ed Begley Jr. (Arrested Development), Gabrielle Carteris (Beverly Hills 90212), Ron Perlman (Hand of God) and Judd Nelson (Transformers: The Movie), among many others.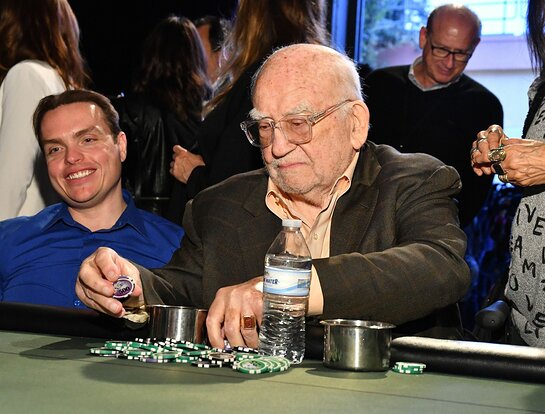 Other celebrity friends who played a hand and supported the cause included Charles Agron, John Asher, Scott Bailey, Joanna Bartling, James Moses Black, Joni Bovill, Gary Busey, Elizabeth J. Carlisle, Michael Colyar, Bridgid Coulter, Josie Davis, Tony Denison, Liz Feldman, Dave Foley, Adrienne Frantz Bailey, Ronald Funches, Massi Furlan, Ralph Garman, Gregory Harrison, Vince Lozano, Steve Lukather, Fred Malamud, Jill Michele Melean, Don Most, Laura Niemi, Bill Prady, Bill Sienkiewicz, Jimmy Van Patten, among many others.
In addition to the Celebrity Poker Tournament, guests enjoyed a dinner buffet by the Daily Grill; cocktails provided by Ragin Cajun Café; wine provided by Sprouts Farmers Markets; tequila tasting bar by Oro Imperial; a Wine and Whiskey Pull; and numerous additional opportunities to raise money for The Ed Asner Family Center. There was both a silent and live auction held during the festivities. Bidders had the opportunity to win VIP concert and TV tickets, vacations to Booker Winery, Ritz Carlton Half Moon Bay Resort, PIXAR Studios tour and preview of Toy Story 4, jewelry, gourmet catering experiences, specialty wine tasting packages, sports packages for Kings, Dodgers, Rams and Clippers, mattress sets provided by Plush Beds, among others.
The top three tournament winners were awarded various prizes. Top prize was awarded to 1st place winner, Emmy-nominated actor David Foley (The Kids in the Hall), who received a champion trophy and a weekend getaway at the Lodge at Torrey Pines. Second place winner was writer/director John Asher (A Boy Called Po), who received a trophy and a trip to Huntington Beach Waterfront Hilton Hotel. In third place was Daniel Schlesinger, who received a trophy and an Amazon Echo and Dot. Players who qualified to advance to the last table were awarded Roland Custom Headphones. The event was produced by Dwight Kennedy Music and Kayleigh Millet, Vice President of The Ed Asner Family Center.
A longtime advocate for the developmentally disabled and those on the autistic spectrum, Asner personally understands the challenges that special needs families face, and the healing power of a creative, loving environment. The Los Angeles based The Ed Asner Family Center is located at 7915 Lindley, Reseda, CA 91335, the first of many branches nationwide. In the past, the Ed Asner Poker Tournament has raised much needed funds for charitable organizations such as Autism Speaks and The Autism Society of America.
Autism currently affects 1 out of every 59 individuals and their families. The funds raised at the poker tournament will support The Ed Asner Family Center, dedicated to promoting self-confidence in differently "abled" individuals, bringing balance and wellness to them and their families. The Center not only caters to the needs of the special child but aims to engage the whole family in order to help them face their unique challenges.