The Prostate Cancer Foundation (PCF) Annual Gala in the Hamptons took place at the Parrish Art Museum in Water Mill, NY.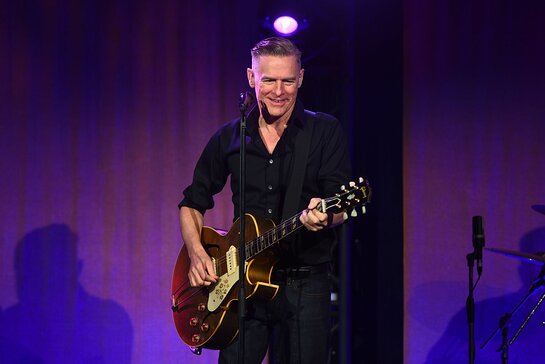 The summer benefit supported the 15th Annual PCF Pro-Am Tennis Tournament and celebrated over $788 million raised in the past quarter-century for prostate cancer research. Founder Michael Milken and The Gala in the Hamptons weekend hosts and sponsors welcomed guests to enjoy, engage and be entertained while helping to fund the next groundbreaking discoveries in cancer research.
Notable attendees included: Michael Milken, U.S. Representative Kevin McCarthy, Stewart Rahr, Rob Citrone, Tom Lee, Roger and Roxann Taylor, Tom and Gretchen Jordan, Arthur Becker, Bonnie Pfeifer Evans, Artie Rabin, Leon and Leesa Wagner, Howard Lutnick, Cliff and Barbara Sobel, Michael and Margie Loeb, David and Sybil Yurman, Larry Leeds and Lauren Vernon, Jeff and Mei Sze Greene, Andrew and Monica Weinberg, Justin and Lauran Tuck, Tiffany Trump, Dr. Jonathan and Plum Simons, Chris and Renee Liddell, Christine Jones, Ted Virtue, John Lloyd, Nicki Rabin, David Rabin, James Coleman, Nouriel Roubini, Alison & Jay Bernstein, Glenn and Jenifer Myles, Peter Brant, Jr. and Harry Brant. Tennis professionals: Denys Molchanov, Treat Huey, Scott Lipsky, Daniel Nestor, Alex Bogomolov, Jr., Cyril Saulnier, Robert Kendrick, Jared Palmer, Rick Leach, Amer Delic, Chris Haggard and Ashley Fisher.
Opening the evening's benefit dinner, Michael Milken asked a series of icebreaking questions covering topics discussed during the weekend's festivities which created a relaxed atmosphere and gradually eased attendees into the evening ahead of them. He followed with a special thank you to guests for their consistent support and commitment to the Prostate Cancer Foundation. Every year, the PCF Pro-Am Tennis Tournament raises awareness of prostate cancer and supports the foundation's efforts to eradicate the disease that strikes one in nine American men. PCF's President and Chief Executive Officer Dr. Jonathan W. Simons touched on the progress made through their life-changing research. Immunologist and Nobel laureate, Dr. James P. Allison, dazzled the crowd with an impromptu harmonica performance.
Dinner started with grilled peach salad with baby arugula, frisée, goat cheese truffles, balsamic honey citrus dressing. The entrée was a duo of sea salt and spice crusted Montauk striped bass Provençal and herb crusted grilled chicken with shallot mustard butter, which was served with Beneforté super broccoli. Dessert was a trio of death by chocolate boxes, fresh berries with cream, key lime cheesecake lollipop with graham cracker crust.
Every year, the Gala in the Hamptons encourages support from long-time donors, amateur athletes, and new relationships. Celebrating everyone's efforts, Grammy award winning musician Bryan Adams performed at the lavish dinner party and ended the night in high spirits on the dance floor.