Anne Archer, Erika Christensen, Jason Dohring, Jenna Elfman, MC Lyte, Priscilla Presley, Beth Riesgraf and Edgar Winter and film composer Mark Isham performed in the annual Christmas Stories performance over the weekend to an audience of over 500 in Hollywood.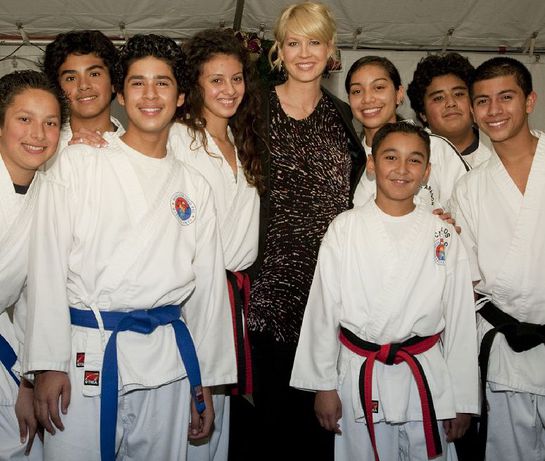 Created in the theme of a 1930s holiday variety radio show, guests were treated to traditional and original renditions of music, dance, skits and stories. Since 1993 the Christmas Stories performances have raised more than $245,000 for community youth programs.
 

This year's production benefits the Hollywood Police Activities League annual Christmas party and at-risk youth programs and will provide meals, games and toys for children who would otherwise have no Christmas.
 

LAPD Hollywood Division Captain Bea Girmala presented a city of Los Angeles Certificate of Commendation to the Church of Scientology for its 17 year-old charity event which was accepted on behalf of the Church and its volunteer performers by the President of the Church of Scientology Celebrity Centre International, Maria Ferrara. "We are honored to support our police in their efforts to help children in need and give them a better future," said Ferrara. 


The Police Activities League (PAL) is a nationwide youth development program operated by police officers who provide positive role models for youth. The program includes educational and recreational activities for at-risk youth as an alternative to gang violence, drug use and criminal activities. The Hollywood PAL is staffed by fulltime police officers dedicated to programs that serve Hollywood youth, including swimming, street hockey, basketball, martial arts, soccer, computer activities, arts, crafts and educational tutoring.