Actress Demi Moore secures victory over actor, Kevin Bacon to win the Pepsi Refresh Celebrity Challenge and Demi's selected cause, GEMS: Girls Educational & Mentoring Services will be awarded the top prize of $250,000.
GEMS is the nation's largest non-profit organization designed to empower American girls and young women, ages 12-21 who have experienced commercial sexual exploitation and domestic trafficking.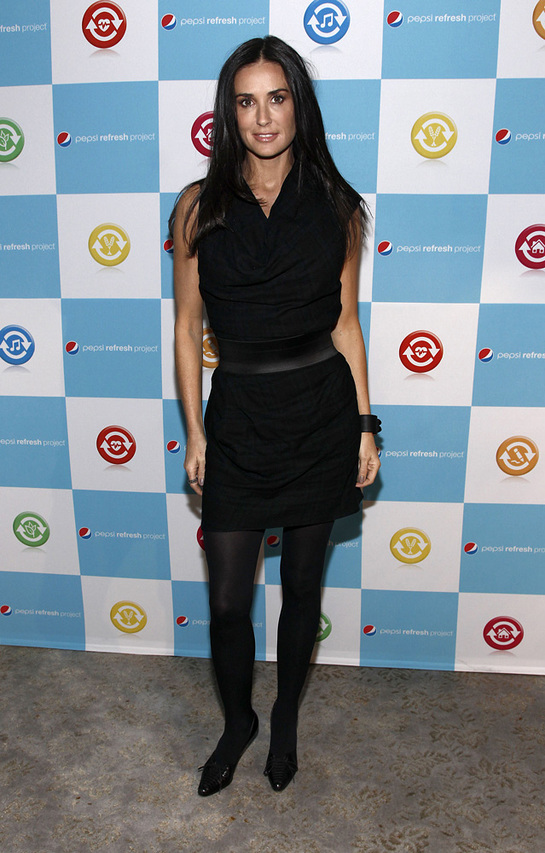 A long-time anti-trafficking advocate, Demi unleashed the power of her social media network to get out the vote for her cause to benefit GEMS. "The Pepsi Refresh Grant will allow GEMS to train 10 former victims as outreach workers and employ them to go back to their community and refresh the lives of thousands of victimized girls. I believe the work that GEMS is doing is nothing short of heroic!," says Demi who along with her husband, Ashton Kutcher, launched the DNA Foundation committed to protecting the freedom of the world's most vulnerable citizens by forcing sex slavery out of the shadows and into the spotlight.
"I am thrilled that GEMS has gained powerful allies in Demi Moore and The DNA Foundation and honored to be the beneficiary of a Pepsi Refresh Grant. The grant will support us in the important work of transforming survivors of domestic trafficking and commercial sexual exploitation into future leaders. This transformation is most evident with GEMS Outreach workers, young women who advocate for legislation to protect other young victims, challenge misperceptions of survivors and educate and support peers and at-risk girls," says Rachel Lloyd, GEMS founder/Executive Director.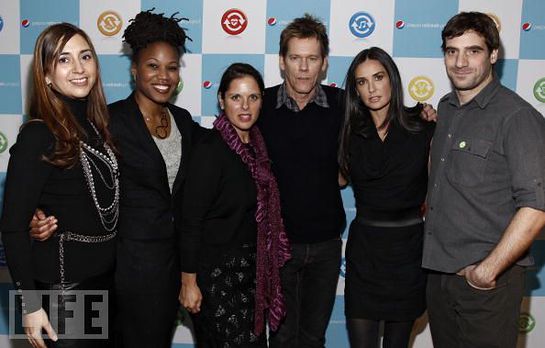 "I am excited that GEMS won the Pepsi Refresh grant. As a GEMS Outreach worker, I travel to juvenile detention facilities, group homes, and schools, to educate girls on the issues of commercial sexual exploitation and trafficking. This is very important to me because often girls have no idea what really goes on and if I can reach them before an exploiter ever does they will know the truth of what that life really offers. I let them know that if they have been a victim of trafficking, GEMS is a place where they can get help and wont be judged," says Shaquana also a survivor who with the support of GEMS, graduated as high school valedictorian and is now a college sophomore.
Pepsi will also award $100,000 to support Kevin's cause, SixDegrees.org, which will distribute thousands of $20 SixDegree.org Good Card, a gift card which they can use to support a charity of their choice. Demi and Kevin's ideas are two of hundreds that have been submitted from around the country for a chance to win some of than $20 million available from the Pepsi Refresh Project.
For more info on GEMS visit www.gems-girls.org
For more info on Pepsi Refresh go to www.refresheverything.com.
For more info on Demi and Ashton Foundation visit www.demiandashton.org.