Wyclef Jean, co-founder of the Yéle Haiti Foundation brought much needed joy to three young Haitian amputees on their trip to the States to get urgently needed artificial limbs at Penn Station Kmart on Tuesday, when he took them on a $3000 spending spree.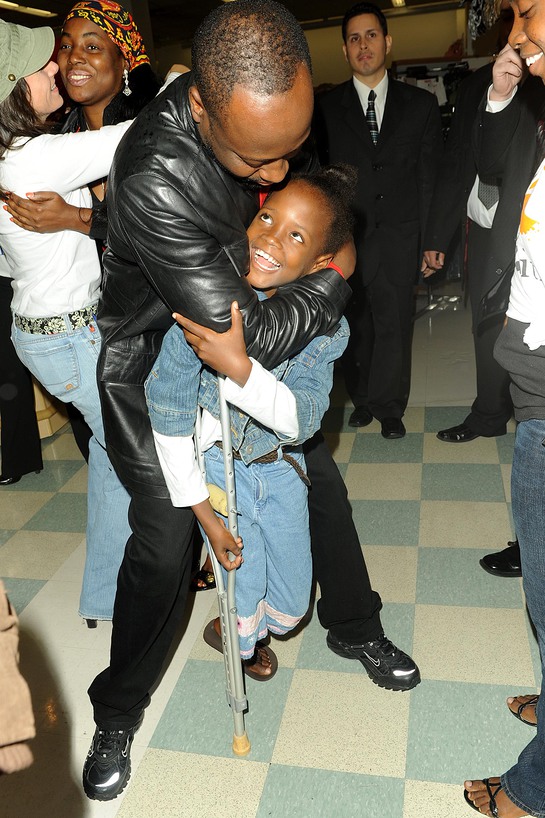 Wyclef Jean and Sarah Maurice
Yéle Haiti worked with the Global Medical Relief Fund (GMRF) to provide eight round-trip tickets from their partner Delta Airlines — which included tickets for GMRF staff and the patients' relatives — between Port-au-Prince and the GMRF's headquarters in Staten Island, N.Y. The group will then travel to Philadelphia later this week, where the three patients will be treated at Shriners Hospitals for Children, which will be providing the care for free.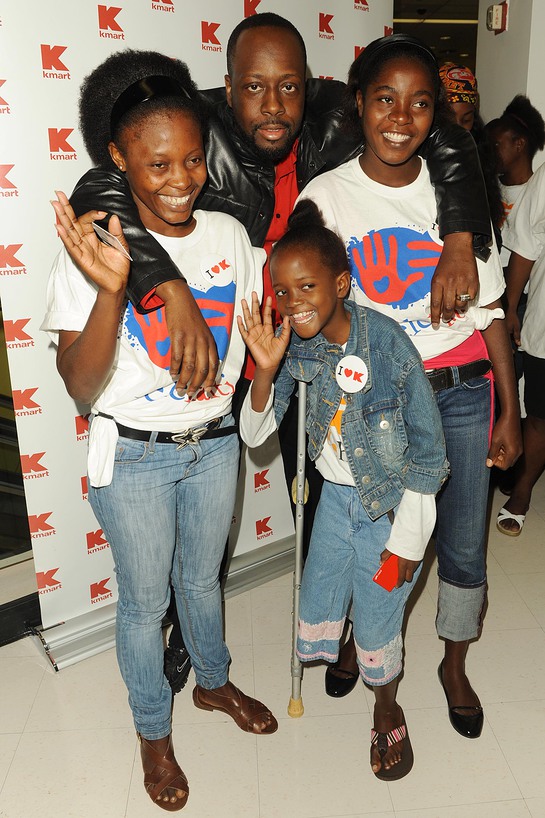 (From Left to Right) Chantal Mori, Wyclef Jean, Margarette Pierre and Sarah Maurice.
Margarette Pierre, 17, lost her arm to above her elbow in the Jan. 12 earthquake; Chantal Mori, also 17, lost her arm; and Farah Maurice, 8, lost her leg above her knee.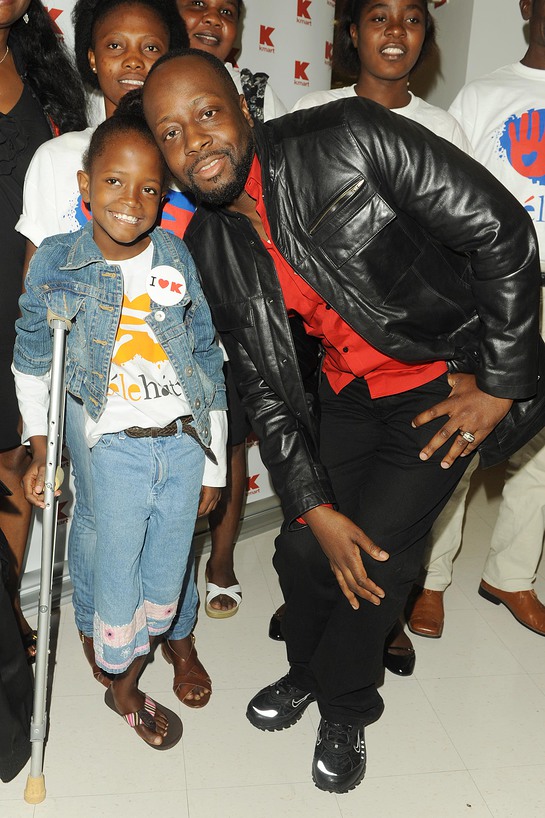 Sarah Maurice and Wyclef Jean and Chantal Mori.
The World Health Organization estimates that between 4,000 and 6,000 Haitians will end up losing limbs; surgeons in-country are struggling to keep up with the enormous numbers of wounded. Because of the risk of fatal infections, amputation is crucial in saving lives. Prosthetic devices must be fitted as soon as possible after healing, then readjusted in the following weeks.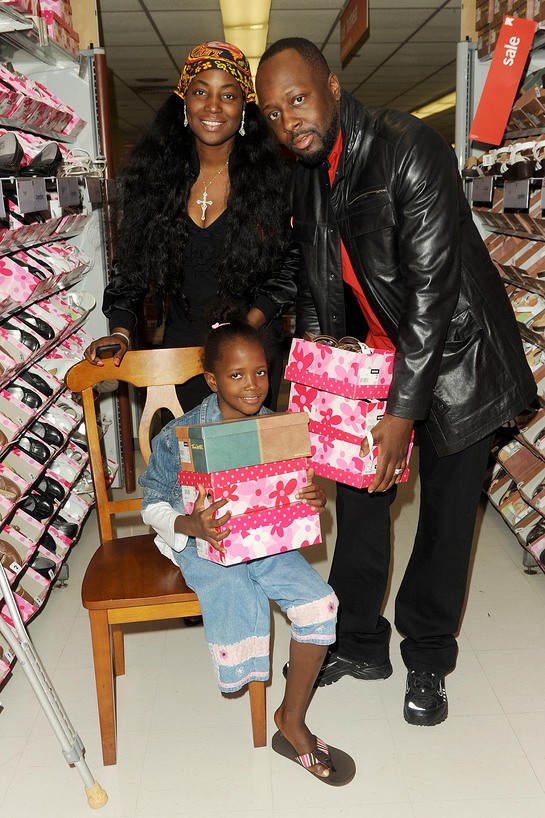 Claudinette Jean, Wyclef Jean and Sarah Maurice.
PHOTOS: Bill Davila