By Delinda Lombardo on
The star of MTV's "The City" and Whitney Eve fashion designer, Whitney Port, hosted a special dinner recently to celebrate More Birthdays with the American Cancer Society.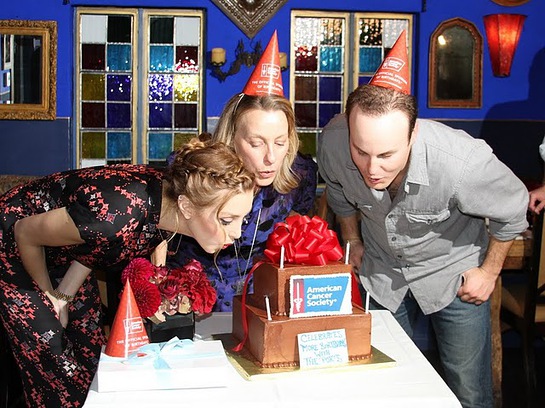 Co-hosted by the American Cancer Society, guests such as Ben Nemtin ("The Buried Life"), Port's family and friends and American Cancer Society Board Member Gary Pia enjoyed an intimate 3-course dinner at the famed French Mediterranean restaurant, The Little Door, while wearing ACS party hats.
Whitney signed items for charity and also generously donated Whitney Eve jackets to the American Cancer Society to raise funds to help fight and cure cancer.