Devon Allman's Honeytribe and The Peconic Bay Winery are teaming up with rock CAN roll to "beat hunger" on Sunday, October 10.
There is NO COVER for this show, but a "suggested admission" is a healthy and nutritious non-perishable food donation. A list of most needed foods CAN be found at www.rockCANroll.org.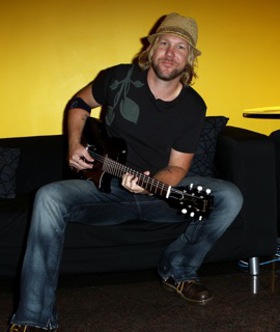 "Throughout the country rock CAN roll collects healthy food for families in need," says Devon, son of the legendary Gregg Allman. "Music and art make a difference in peoples' lives in so many ways. On October 10th, let's get together and sing, dance and collect a lot of great food for our neighbors in need."
Rock CAN roll is a fast quick and easy way to help those in need! Visit the website to see how you CAN support the organization. Lewis Black, Bret Michaels, Train, Gregg Allman, Crosby, Stills and Nash and Maroon 5 are just a few artists that have also teamed up with the organization! The rock CAN roll organization is always looking for new collaborators, volunteers, supporters and friends to help in this quest to beat hunger.
"rock CAN roll is thrilled to be teaming up with Devon and his band and the Winery," says Aimee Holtzman, founder of rock CAN roll. "We thank them and their fans for helping rock CAN roll raise awareness about hunger and poverty right here on Long Island! This collaboration is important for rock CAN roll as we work to educate more people of our mission, to get healthy and nutritious food into the hands of men, women and children who need it, by teaming up with concerts and events. With friends like Devon, Honeytribe and The Peconic Winery , I know we CAN beat hunger!"
Rock CAN Roll, Inc. is a volunteer, non-profit, hunger relief and think tank whose mission is to be a source that CAN continually restock the shelves of local emergency food agencies. Rock CAN Roll collaborates with rock concerts, schools, corporations and private individuals to collect healthy and nutritious and non-perishable food (and basic provisions) for distribution to local agencies and into the hands of children, seniors and families who live with hunger and poverty.
The Peconic Bay Winery is located at 31320 Main Road in Cutchogue, NY 11935. Click here for more info.