On Thursday, December 9, actress and UNICEF supporter Monique Coleman lit the UNICEF Snowflake on the Via at Two Rodeo.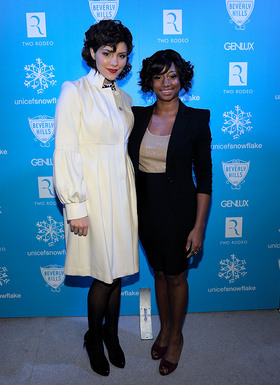 During the ceremony, the crowd gathered to enjoy a special performance by Katharine McPhee, who belted out renditions of holiday favorites Have Yourself a Merry Little Christmas and Jingle Bells. Children sang and danced along to every word as snow began to fall on Rodeo Drive.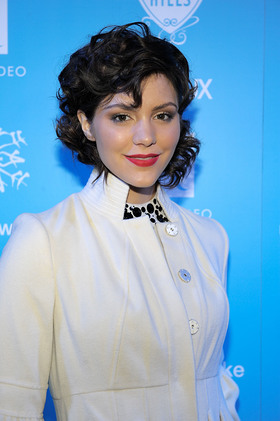 The UNICEF Snowflake illuminates Beverly Hills and serves as a beacon of hope, peace and compassion to the vulnerable children around the world. Designed by Ingo Maurer with Baccarat crystals, this beautiful ornament was dedicated to UNICEF in 2002 by the Stonbely Family Foundation.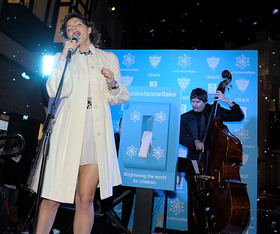 Working in more than 150 countries, UNICEF has saved more children's lives than any other humanitarian organization in the world. Every day, 22,000 children die of preventable causes. UNICEF is working to reduce this number to zero by providing children with health care, clean water, nutrition, education, emergency relief and more.
The U.S. Fund for UNICEF supports UNICEF's work through fundraising, advocacy, and education in the United States. For additional information, visit www.unicefusa.org.
The spectacular UNICEF Snowflake with 12,000 Baccarat crystals now sparkles above the Beverly Wilshire at the base of Rodeo Drive and serves as a reminder of the City of Beverly Hills' and UNICEF's commitment to helping the world's children.