By Myrlia Purcell on
Canadian pop sensation Justin Bieber is asking people to rescue animals from shelters rather than purchase them from shops.
The 16-year-old Grammy-nominated artist has made a PSA for PETA that reads, "ANIMALS CAN MAKE U SMILE. Adopt From Your Local Shelter".
The campaign strives to educate people that every year, 6-8 million abandon or stray dogs and cats are put into animal shelters, with half of them being destroyed due to lack of good homes.
Justin wants fans to understand that buying animals from a shop or breeder can support cruel breeding operations while depriving a needy animal of a family.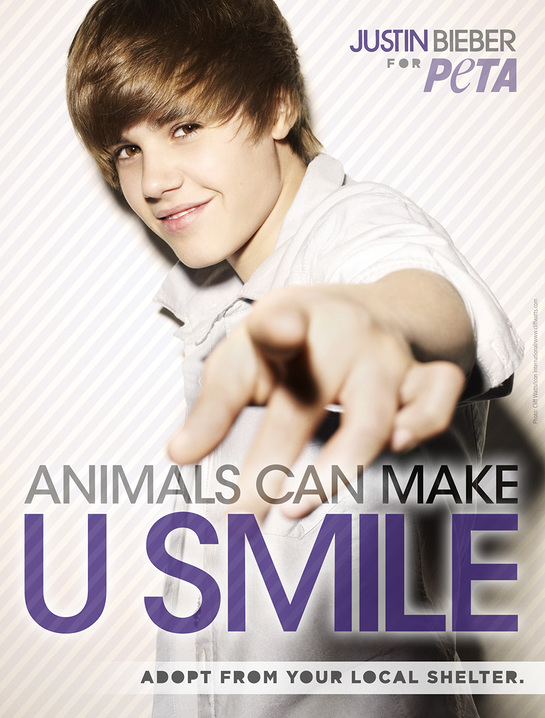 PETA is offering fans the chance to win one of 10 posters featuring Justin's PETA ad. Fill out a form at the PETA website before February 18, 2011 for your chance to win.