By Misty Schwartz on
Actor Sean Kanan – best known for his work on The Bold And The Beautiful, The Young And The Restless and The Karate Kid III – recently spoke with LookToTheStars.org's Misty Griffey about the causes important to him.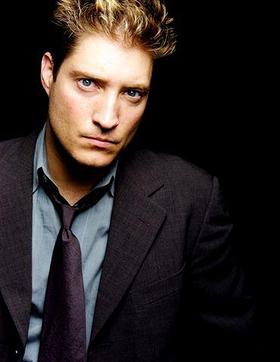 Why did you choose to support Children's Action Network?
I was approached by an old friend who is involved with CAN. She told me about what a great organization it is and I said "I'm in. What can I do?" Next thing I knew I was asked to chair an event.
How long have you supported them?
This was my first experience and hope to continue next year.
How or why did you choose to get involved?
I believe everyone deserves the love and support of a family.
Can you talk a little bit about some of the other causes that you support?
I am very involved with the Anti Defamation League (ADL). I am also a sponsor for the ASPCA. I have worked in the past for various AIDS related charities, specifically Project Angel Food. Every year I attend and support the annual event for The Desi Geestman Foundation.
So it seems like children's causes seem to really be of interest to you?
I have been fortunate to have the opportunity to be a part of some very worthwhile children's charities. When you meet the families involved and see their connection and commitment, you just feel like you have to get involved.
And how important do you think it is for celebrities to get involved in charity?
I think it is a personal choice, but the power of celebrity to reach and influence a wide range of people is significant. I believe that all of us who have been given so much should do our level best to give back. The funny thing is I always feel like I am the one who is getting something.
LookToTheStars.org would like to thank Sean for taking the time to talk to us. You can find out more about Sean and his charity work here and here.