National Doodle Day will hit the UK once again on February 11, with hundreds of celebrities donating drawings to raise money for Epilepsy Action.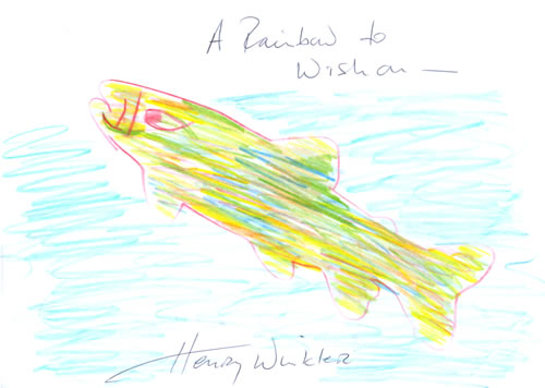 Henry Winkler charity doodle.
National Doodle Day is about celebrities doodling to help people whose lives are affected by epilepsy. It's all about having fun while raising funds to help people whose lives are affected by epilepsy. Since the very first National Doodle Day in 2004, over £200,000 has been raised!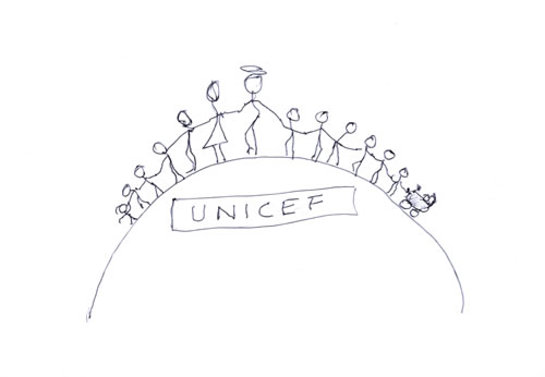 Roger Moore charity doodle.
Since 2004, National Doodle Day has supported the work of two charities, Epilepsy Action and the Neurofibromatosis Association. As from the 22 December 2010 the two charities amicably agreed to end this partnership. National Doodle Day is now solely owned by Epilepsy Action. All money raised by National Doodle Day now supports the work of Epilepsy Action only.
Among those who have contributed doodles to the auction are Sophie Dahl, Roger Moore, Robbie Coltrane, Ozzy Osbourne, Michael Gambon, Matt Lucas, Mark Blundell, Jason Flemyng, Henry Winkler, Gemma Atkinson, Gemma Arterton, Fearne Cotton, David Walliams, Chris Tarrant, Christopher Eccleston, Bill Oddie, Ben Kingsley, Antony Cotton and many more.
To view the doodles going under the hammer and find out more, click here.