By Tim Saunders on
The space suits worn by Justin Bieber and Ozzy Osbourne for their Best Buy TV commercial have sold – with thousands of dollars going to charity.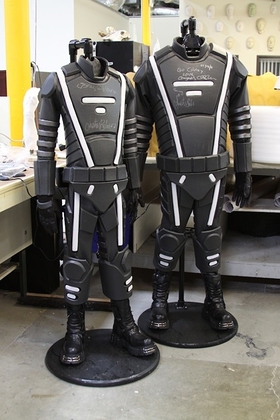 As reported by LookToTheStars.org, the two suits were auctioned separately to benefit Sharon Osbourne's Colon Cancer Program at the Cedars-Sinai Medical Center.
The suits raised a total of $8,350 for the charity, with Bieber's going under the hammer for $5,800.
Sharon Osbourne founded the Sharon Osbourne Colon Cancer Program after battling colon cancer.
"These outfits cost $30,000 each," said Sharon prior to the celebrity charity auction. "Justin was sweating all day, so it's covered in his sweat.
"They are unbelievable outfits… They're signed by the guys and it smells just like Justin! The money goes to a great, great cause."