Two of Hip Hop's greatest are doing their best to help victims of Japan's earthquake and devastating tsunami with celebrity charity initiatives.
Snoop Dogg has designed a T-shirt to benefit those affected by the disaster in Japan, with profits going to Operation USA.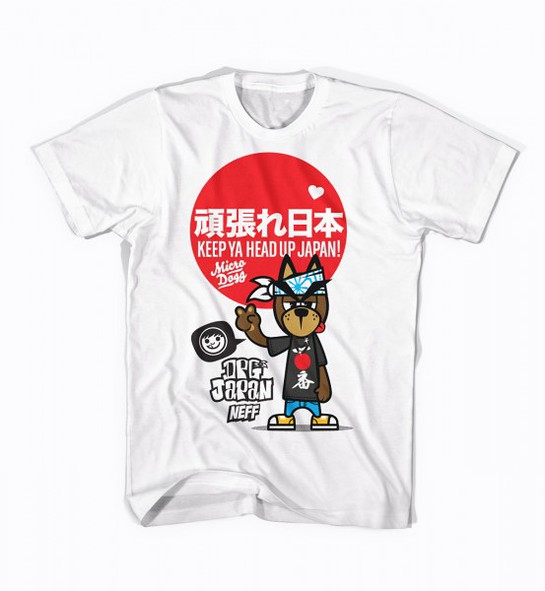 Snoop and Neff Headwear have designed a Japan relief t-shirt "Snoop Dogg x Neff Japan Tee", in which all profits will be donated to Operation USA, an international relief agency that helps communities at home and abroad overcome the effects of disasters. Each "Snoop Dogg x Neff Japan Tee" will sell for $20.
Snoop has close ties to Japan, "I got so much love for Japan that when I heard about the recent disaster I knew I had to do what I could to help. My Japanese family member, DJ 2High, called me and let me know how bad it really is, they need a lot of support and I hope that this Tee that I am doing with my NEFF family will help make a difference. I said it before and I will say it again, Keep your head up Japan."
The Tee is available here.
Singer/songwriter Ne-Yo has visited Japan to help raise money for victims of the disaster that has shaken the country.
He played several shows in the country this week to benefit victims.
"All proceeds form the wristbands we've created especially for the shows will go directly to the victims of the quake," he Tweeted. "As well as the donations boxes that will be placed through out the venues. We spreadin' love through music, through donation, through prayer. Love!"
"The power of music breaks down barriers, be it language barrier, be it race barrier, whatever the case may be," said the musician. "I don't think people understand how powerful music actually is. You can spread all kinds of messages through music. You can spread hatred through music, you can spread prejudice through music, but you can also and absolutely spread love through music and I think that's what's absolutely called for in this time of crisis. So that being said, spread love through music."
Watch footage of Ne-Yo in Japan here.