UNICEF ambassador Lucy Liu has written an article for USAID highlighting her work fighting human trafficking.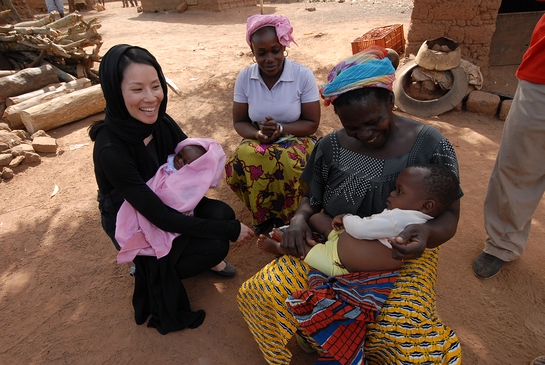 "In the past several years I've met with girls and women who have survived brutal treatment as sex trafficking victims, and have been involved with several documentaries about their struggle to survive and give back," she writes. "Human trafficking [is] a lucrative and growing transnational crime that brings in roughly $32 billion per year internationally. Of those profits, $28 billion are made from commercial sexual exploitation, which characterizes 79% of identified trafficking cases. The victims are predominantly female.
"USAID knows that investing in women translates into long term gains for women, their families and their communities around the globe. Research shows that elevating women and girls not only builds their individual self-worth, but ultimately contributes to a country's successful development. USAID strives to bring new innovative ideas to the field and expand opportunities for women that will ultimately lead to a more sustainable future.
"For 50 years, USAID has been investing in women in developing countries around the world, by providing education opportunities, job training, healthcare, and developing programs to help combat violence against women, among other essential services. USAID is committed to preventing all forms of gender-based violence knowing that unless women fully enjoy their human rights, to which freedom from violence is inextricably bound, then progress toward development will continue to fall short."
To read Lucy's full post, click here.