The Make-A-Wish Foundation will celebrate its unifying message of hope, strength and joy by honoring wishes in 41 countries around the globe on World Wish Day, April 29.
World Wish Day is organized by the Make-A-Wish Foundation to commemorate the anniversary of the wish that inspired the creation of what is now one of the world's leading children's charities. Seven-year-old Chris Greicius' wish to be a police officer was granted in Phoenix by volunteers from several law-enforcement agencies on April 29, 1980.
"World Wish Day highlights the common cause of people worldwide to bring hope, strength and joy to children with life-threatening medical conditions through the Make-A-Wish Foundation," said David Williams, Make-A-Wish Foundation of America president and chief executive officer. "When children are granted a wish, they receive more than just a great experience for a brief time. A wish granted has a long-term impact in creating more happiness and less fear in a family's life, improving their quality of life during a difficult time."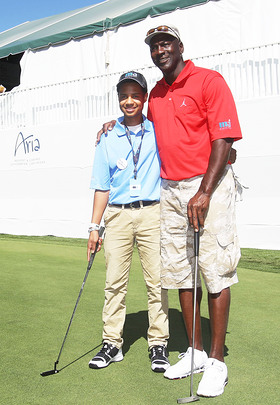 Chief Wish Ambassador Michael Jordan began the World Wish Day celebration earlier this month by granting 16-year-old Marc's wish to meet him at the Michael Jordan Celebrity Invitational golf tournament in Las Vegas.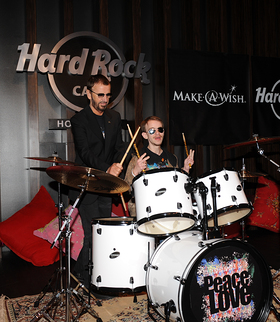 Legendary Beatles drummer Ringo Starr is joining forces with Hard Rock International to support the Make-A-Wish Foundation and World Wish Day. Hard Rock is offering the limited-edition Ringo Starr Signature Series: Edition 28 t-shirt, pin and bracelet, designed by Starr featuring his own original artwork, at Hard Rock venues worldwide. Fifteen percent of the purchase price from the Ringo Starr Signature Series will be donated to Starr's charity The Lotus Foundation to directly benefit the Make-A-Wish Foundation.
WWE held its yearly Make-A-Wish Foundation Pizza Party while granting 30 wishes at its largest annual event, WrestleMania XXVII, in Atlanta. WWE Superstar and Wish Ambassador John Cena hosted the party for the 30 wish children at the Georgia Aquarium.
NYSE Euronext will honor World Wish Day across Europe with Opening Bell ringings on April 29 in Paris; Brussels, Belgium; Amsterdam, Netherlands; and Lisbon, Portugal; and in the United States with the Closing Bell ringing at the New York Stock Exchange. Stock exchanges in Ireland and Turkey will also hold World Wish Day bell ringing ceremonies.
Visitors to Times Square in New York City will learn about World Wish Day activities thanks to Thomson Reuters, which will display a list of wishes being granted around the world on its Times Square digital billboard.

You can share the power of a wish on World Wish Day – refer your child, make a donation, spread the word via Facebook and Twitter or give your unused airline miles to help a wish family reach their wish destination. Learn how at wish.org.
On average, every 25 minutes, the Make-A-Wish Foundation grants the wish of a child with a life-threatening medical condition somewhere in the world. In 2010, the Foundation granted nearly 21,000 wishes – more than 13,500 to children in the United States and more than 7,000 to children outside of the United States.