By Misty Schwartz on
The Reading, Writing, It's Exciting! Program (RWE) recently hosted a star-studded reading and literacy event at the Westside Pavilion Barnes & Noble on June 7th to promote literacy and to shine a spotlight on how important it is for parents to read with their children.
To help ensure this message was heard, RWE invited celebrities to read a story and/or book (written by the students) and also act out the books with some of the children at the event. RWE hopes the celebrity participation will inspire other parents to undertake this all-so-important activity with their own children. Literacy experts have all stated that if parents read to, and with, their children from a young age, it would solve many of our literacy problems.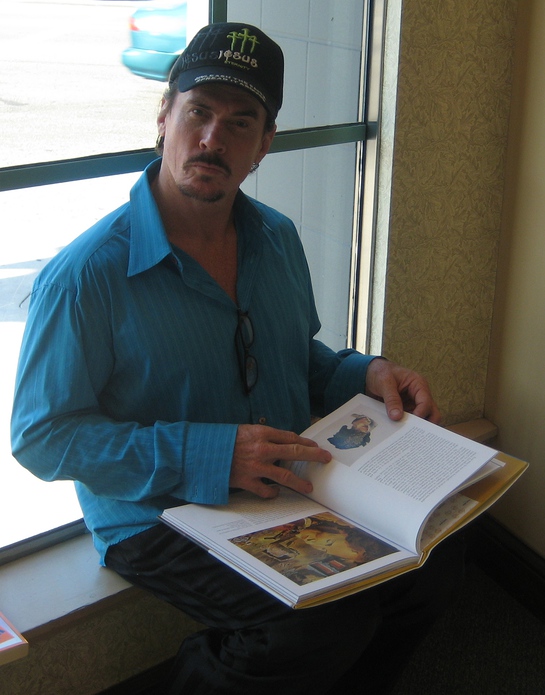 David Fralick
Some of the celebrities that participated included: Sean Kanan (Young & Restless, Bold & Beautiful), Scott L. Schwartz (Oceans 11, 12, 13, Spiderman), Catalina Rodriguez (Watch Over Me, Dexter), David Fralick (The Young & The Restless, Changing Hands), Matthew J. Evans (Bad Teacher, Zoey 101, Drake & Josh), Kate Linder (Young & Restless), Julianna Rose (There Will Be Blood, Little Miss Sunshine, G Force, The Last Mimzy), Jennessa Rose (Enchanted, Happy Feet, Little Miss Sunshine), Danika Yarosh (A Christmas Wedding Tail –with Jennie Garth, Nerd Wars, The Wizard of Oz-on Broadway), Derek Bloom (Victorious, Beyond The Mat) and Petey Yarosh (Celebrity Ghost Stories).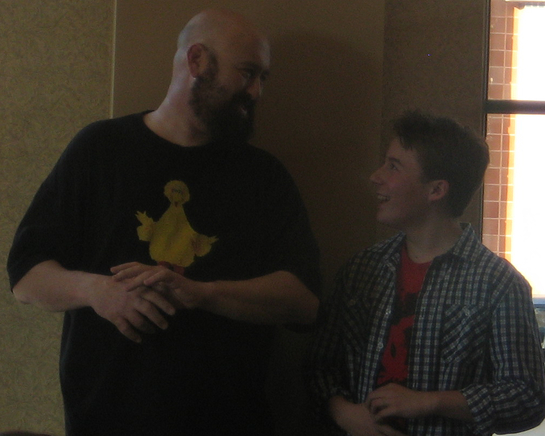 Scott L. Schwartz and Matthew J. Evans
RWE is a nonprofit literacy program designed to improve the reading and writing skills of at-risk children. They do this by providing one-to-one writing mentors throughout the school year for kids who are chosen by their teachers to participate. At the end of the school year, the kids get to read one of their stories at a Barnes & Noble, and then watch in special VIP seats as actors perform them for the audience.
The reason for the program is that research shows that if children aren't writing and reading at their grade level by the end of second grade, they almost never catch up. Further research has also shown that as many as 80% of those kids eventually drop out of high school, are unemployed, are in prison or join gangs. And how accurate are those numbers? Several states actually base their future prison building plans on them! There are over 45,000 second grade students in L.A., and only 41% of them are proficient in writing and reading. We must help all of them…
For more information about RWE, please visit: www.rweprogram.org.