A new CNN documentary on the trade of humans in Nepal and featuring anti-sex trafficking activist Demi Moore will premiere worldwide this Sunday, June 26.
Nepal's Stolen Children: A CNN Freedom Project Documentary also features 2010 CNN Hero of the Year Anuradha Koirala and her organisation, Maiti Nepal, which has rescued more than 12,000 stolen Nepalese children from sex trafficking since 1993.
Moore is a passionate advocate for victims of human trafficking and through her organization, DNA Foundation, she is outspoken about the need to address and attack the demand side of sex trafficking. Nepal's Stolen Children follows Moore as she spends time in the Maiti Nepal shelter, hearing emotional first-hand accounts from dozens of girls who had been trafficked. She travels from Kathmandu to Bhairahawa, a hotbed of human trafficking, to document how and where girls from Nepal are smuggled into India to work in the sex trade. Moore also meets with Nepal's Prime Minister, Jhalanath Khanal, to discuss his country's problem with sex trafficking and how it's being addressed.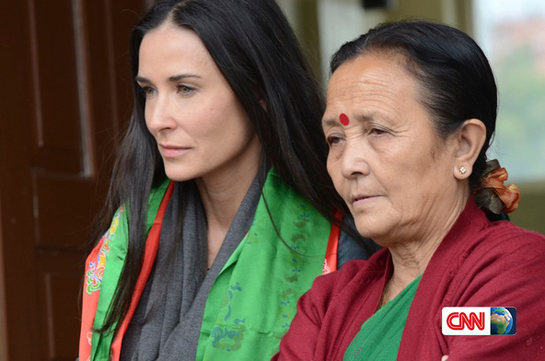 Find out dates and times to see this important and powerful new documentary here.