Tony Bennett celebrated his 85th birthday on August 3, and he wants you to join him and Tiffany & Co. in support of arts education in public schools.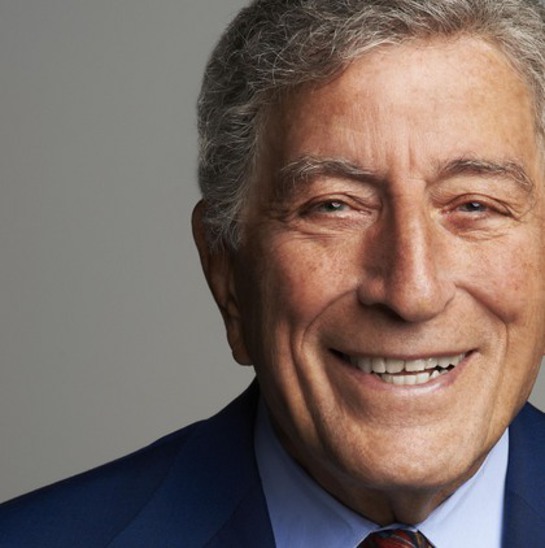 A new celebrity charity auction joins two legendary New York City icons—Tony Bennett and Tiffany & Co.—for a dazzling celebration of music, art and the world's most spectacular jewels.
Receive 2 tickets to Tony Bennett's debut performance at the Metropolitan Opera in New York, Sunday, September 18, 2011. Afterwards, you and your lucky companion will attend Mr. Bennett's 85th birthday gala at Lincoln Plaza. The evening's host is Alec Baldwin, with a special performance by Sir Elton John.
You and 7 guests are invited for Breakfast at Tiffany in the jeweler's famous Fifth Avenue flagship store, Monday, September 19, 2011 at 10 AM. Following this gracious start to the day, you will have the opportunity to meet and take photos with music icon Tony Bennett. Afterward, you will enjoy a tour of the Tiffany Jewelry Workshop, where master designers hand craft the world's most exquisite diamond and gemstone jewels. It's a unique experience, filled with the glamour that mesmerized Holly Golightly in the film "Breakfast at Tiffany's." The winner of the package will also receive a private consultation to select a piece of jewelry (not to exceed $10,000

USD

retail value), a sparkling memento of an enchanting Tiffany experience.
The winner will also receive:
A Tony Bennett museum quality, limited-edition giclee print, that he will personally inscribe for you
A signed copy of Tony Bennett's latest CD, Duets II, in advance of its official release date
Tony Bennett just gets better with time. Take advantage of this rare opportunity to meet him and to celebrate his milestone birthday.
Proceeds from the auction go to Exploring The Arts, a charity set up by Tony Bennett in 1999 to strengthen the role of the arts in American education by returning arts-enriched programming to public schools across the country.
Tony is a dedicated painter whose interest in art began as a child. He continues to paint daily, even while touring. He has exhibited work around the world, and three of his original paintings are part of the permanent collection of the Smithsonian Institution in Washington, D.C.
Throughout his career, Tony Bennett has always put his heart and time into humanitarian concerns. The United Nations presented him with their 2007 Humanitarian Award. In honor of his great friend, Tony established the Frank Sinatra School for the Arts, a NYC public arts high school located in Tony's hometown of Astoria, Queens. With his wife Susan, they founded Exploring the Arts, a non-profit organization supporting arts education in NYC public high schools.
The auction runs until September 8, and can be accessed via CharityBuzz.com.