In A Perfect World and Babakul joined forces recently to help raise funds to build an education center for under privileged children in Nicaragua.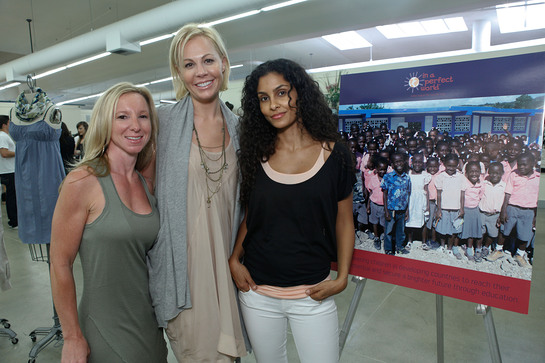 Janelle Keith, Michelle Vink and Manuela Testolini
Kym Gold and Sophie Wizman of Babakul designed a limited edition t-shirt from which 100% of proceeds will go to In A Perfect World's campaign to build.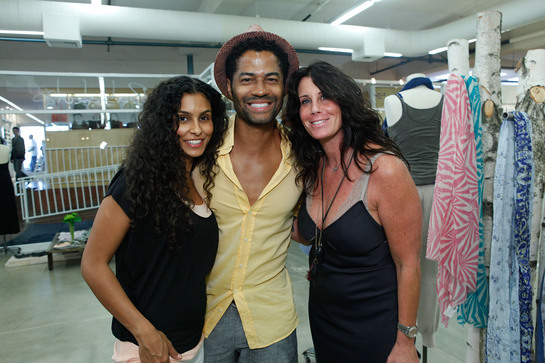 Fred Segal Boutique in Santa Monica was the host site for the launch of the tee which is available for purchase through the season. The fashionable crowd of tastemakers, charity supporters and celebrities like Eric Benet, sipped on Levendi wine and ONE Coconut Water and enjoyed Hershey's AirDelights chocolate passed on a silver tray by the Beautiful Bartenders.
Babakul are a Los Angeles-based contemporary women's collection whose celebrity fans include Jennifer Hudson, Jessica Alba, Kim Kardashian and Brooke Burke
Celebrity Philanthropist, Manuela Testolini leads In A Perfect World's REACH program, which funds school construction in the most remote and impoverished communities around the world. In A Perfect World strives to ignite the limitless potential of people to change lives and transform communities. The funds raised from the limited edition Build With Babakul tee – which can be purchased here – will help to see this dream realized.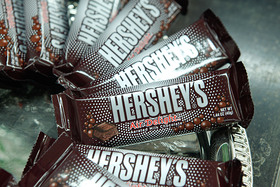 For more information about the REACH program visit inaperfectworld.org.