Songmasters has announced Listen To Me: Buddy Holly, a new collection benefitting the Grammy Foundation and featuring contemporary takes on songs originally written and performed by Recording Academy Lifetime Achievement Award recipient Buddy Holly.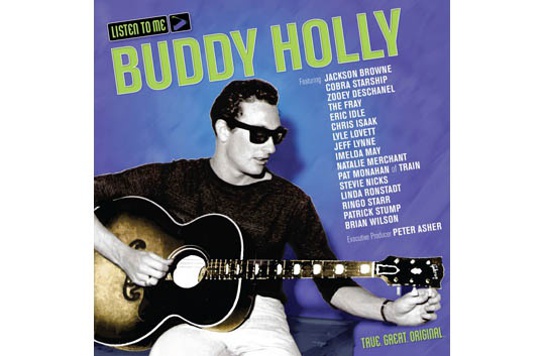 Set to be released Sept. 6 in conjunction with Holly's 75th birthday, the album includes tracks from Jackson Browne, Chris Isaak, Patrick Monahan (Train), Stevie Nicks, and Ringo Starr, among others.
The album is the inaugural release in Songmasters' yearlong Listen To Me series of multimedia celebrations of the artists who forever changed modern music and culture. Each campaign features today's leading and emerging artists paying tribute to their musical roots to raise support and awareness for the next generation of songwriters, performers and entrepreneurs. Sales from the albums will directly benefit the GRAMMY Foundation. For more information, visit www.listentomebuddyholly.com.