On October 11, Christie's New York will present The Richard Gere Guitar Collection – with proceeds going to charity.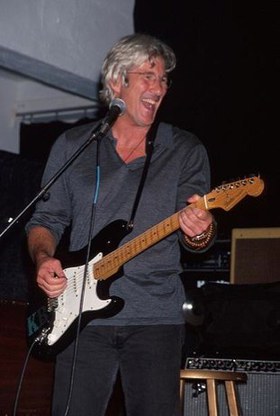 Photo by Dave Allocca/DMI/Time Life Pictures/Getty Images
The sale will offer approximately 110 lots, which will include a broad representation of vintage American guitars from the marquee names of C.F. Martin, Gibson, Fender, Gretsch and Epiphone, and a selection of amplifiers, as well as iconic guitars that belonged to Albert King, Peter Tosh and James D'Aquisto.

The sale is expected to realize in the region of $1,000,000. As a leading Hollywood figure, Richard Gere is known for his dynamic roles and iconic characters, but he is also an accomplished musician and played in such films as Cotton Club and Pretty Woman among others. Mr. Gere studied trumpet, and he is a self-taught pianist and guitarist who has played since his youth. With a passion for American vintage guitars, Mr. Gere amassed a personal collection built upon their playability and craftsmanship. Kept and played in his home and office, Mr. Gere's collection has been under wraps until now.

"I've had a love affair with guitars since I was a kid," said Gere. "They have been my true friends through the best and worst of times. I never planned to put together a collection, I just bought ones that I liked, the ones that sounded good and played well. Some are very special. Although it's more than a little painful to let them go, each one has been played, loved and appreciated- and will be again. All my proceeds from this sale will go to support humanitarian causes around the world."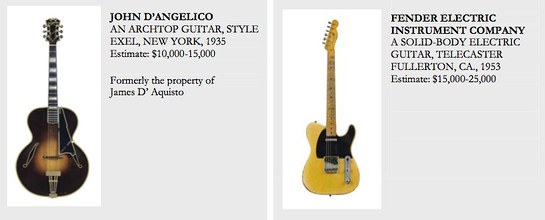 Kerry Keane, Head of Musical Instruments Department, added: "Each guitar in this sale began as an instrument that Richard Gere purchased for himself, because he saw something brilliant, whether it was for its tonal quality, playability or sheer beauty. What transpired over a lifetime is an almost encyclopedic representation of American guitar making. This is an exciting opportunity for collectors and fans alike to take advantage of Mr. Gere's unrecognized talent for creating a cohesive collection."