American Cancer Society donors, volunteers as well as celebrity supporters Josie Loren from ABC Family's "Make It Or Break It", and Nelsan Ellis and Nondumiso Tembe of HBO's "True Blood" recently attended the first ever VIP Charity Dinner at Chef Gordon Ramsay's Hell's Kitchen!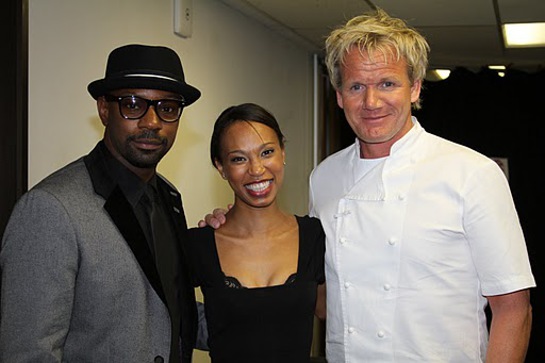 Nelsan Ellis, Nondumiso Tembe and Gordon Ramsay
The charity episode is airing Monday, Aug 29th (9:00-10:00 PM ET/PT) on FOX.
With just six chefs remaining, Chef Ramsay pits the red team against the blue team in another intense challenge to make 3 dishes in less than 30 minutes. The winning team celebrates in high style going on a lavish shopping spree while the losing team is left behind to prep for that night's dinner service, a special Black Tie Charity Event.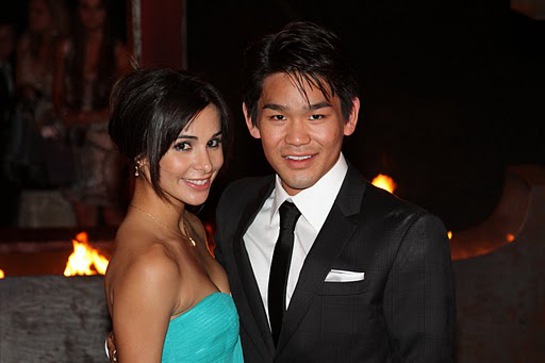 Josie Loren and costume designer Nicky Hirata
During dinner service HELL'S KITCHEN welcomes guests from the American Cancer Society and the American Humane Association in the first ever VIP Charity Dinner. Tune in to see which contestants wind up on the chopping block after an intense dinner service in the all-new "6 Chefs Compete" episode of HELL'S KITCHEN airing Monday, Aug. 29 (9:00-10:00 PM ET/PT) on FOX.