Kim Kardashian's ShoeDazzle is pleased to announce the debut of Anya Sarre's inaugural jewelry collection, "Must-Haves by Anya."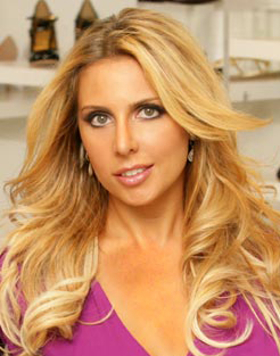 Anya Sarre
Anya Sarre, Chief Handbag & Accessories Stylist for ShoeDazzle, who serves as Head Fashion Stylist for "Entertainment Tonight" and "The Insider," designed an exclusive collection of accessories for ShoeDazzle including necklaces, earrings and bracelets.
"Must-Haves by Anya" is the first jewelry collection designed solely by a ShoeDazzle stylist. ShoeDazzle has partnered with celebrities such as Carmen Electra, Jenny McCarthy, singer Melanie Brown and actresses Kristin Cavallari, Kristen Bell and Kristin Chenoweth for their "Celebrity Shoe Design Program for Charity." The company launched its first cause-marketing campaign in fall 2009, offering a pink pump benefiting Susan G. Komen for the Cure during Breast Cancer Awareness Month. This year, in other cause related products, ShoeDazzle designed a special red pump and clutch to support WomenHeart and raise awareness for American Heart Month as well as accessories benefiting breast cancer awareness.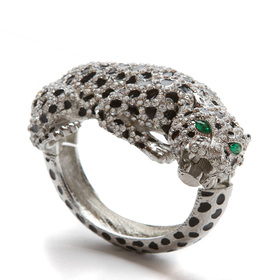 A full line of fashionably classic, exclusive pieces is scheduled to hit ShoeDazzle showrooms in September. New pieces inspired by Anya's glam-resort style will be available each month, with classic pieces available in showrooms year-round. The "keepsake" pieces will arrive in specially designed packaging that is ideal for gifting, or showcasing and treasuring forever. Expect bold statement pieces such as the "Fashion Forward" necklace, "Fierce Feline" bedazzled cuff, and the "Necessary Neutrals" collection of can't live without neutral gold & silver pieces. The jewelry was inspired by some of Anya's personal collection from around the world. Anya's jewelry line will be sold exclusively on the ShoeDazzle website for $39.95.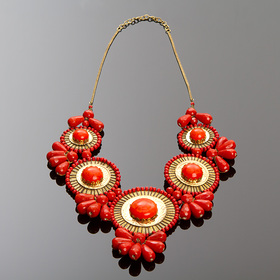 "I am thrilled about launching my own jewelry line with ShoeDazzle," Anya Sarre stated. "I love that ShoeDazzle's amazing price point allows women everywhere to look their best without breaking the bank. This jewelry will allow them to be fashionable and on trend, and can take a look from day to night."