Here is your chance to get your hands on a very special cartoon drawn by Jerry Seinfeld and help charity.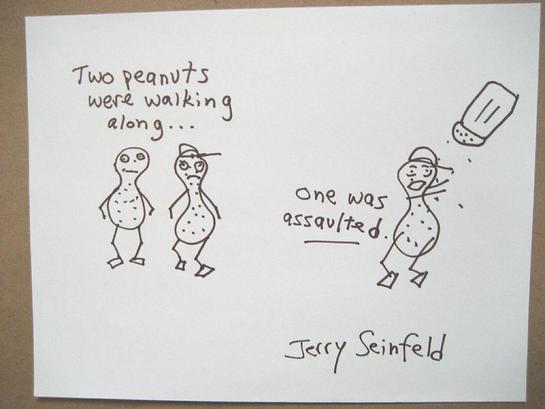 This one-of-a-kind art doodle was created and signed by Seinfeld at the request of Valley Community Clinic.
The mission of Valley Community Clinic is to enhance the well-being of the San Fernando Valley community by providing high quality, culturally sensitive primary medical care and related healthcare services to those in need, regardless of their ability to pay.
A true magnate of observational comedy, Jerry Seinfeld has made a lifelong career of finding humor in most anything. As a philanthropist and community supporter, he counts Valley Community Clinic among one his many worthy causes.
The auction is part of the lead up to the Clinic's 40th Anniversary Gala Celebration on October 19, which will honor Corbin Bernsen and feature Lily Tomlin. More information about the event can be found here.
Bidding on Jerry's doodle has opened at $1,000, and will run until October 23. The auction can be accessed here.