This week, Matt Damon and Water.org, the charity he co-founded, are launching a water bottle campaign to help some of the 884 million people who lack access to clean, safe water.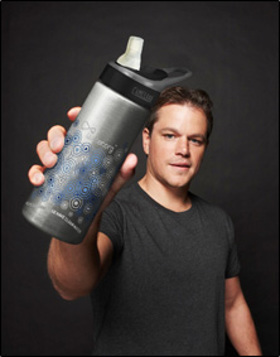 "I think what resonates with me most is when you see people living without clean water and they're forced to scavenge for water and basically use up all of their time just doing that," Damon said. "You realize that they're in such a crippling cycle of poverty; it's just a death spin that they can't possibly get out of."
With the purchase of each limited-edition CamelBak Groove reusable water bottle, $10 will go directly to Water.org.
The bottles are available at water.org/gift.