Jack Johnson has two new songs – In The Morning and Angel (Holiday) – on Brushfire Records new release "This Warm December, A Brushfire Holiday Vol. 2".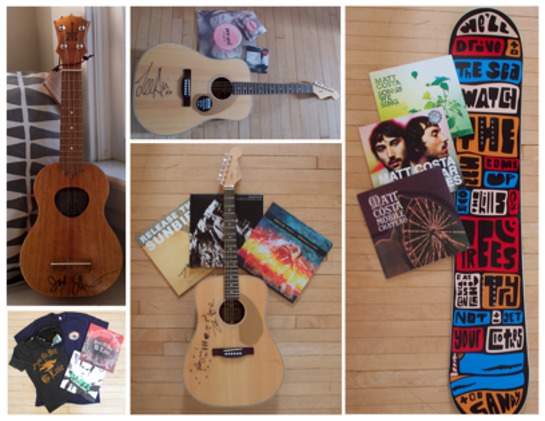 You can order the album directly from thiswarmdecember.com. All orders placed before December 1st are eligible to win some cool prizes from the Brushfire family and friends like an autographed Koaloha ukulele from Jack, an autographed Fender Sonoran Acoustic guitar from Rogue Wave and Zee Avi as well as an autographed microphone from G. Love, a Matt Costa snowboard, and even a one-of-kind Money Mark autographed Bobble head!
If that didn't get you excited enough, remember 25% of the profits from this album will be donated to charities benefiting music education for youth, including Little Kids Rock and The Silverlake Conservatory of Music.
Find out more about the album here.