Westlife's Mark Feehily has helped launch the Irish Society for the Prevention of Cruelty to Children (ISPCC) Anti-Bullying Week in Ireland.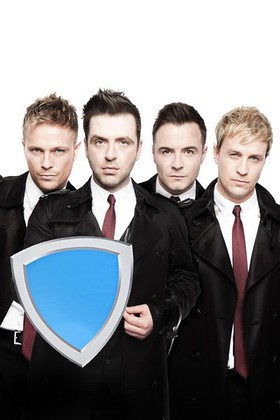 This week-long national campaign will emphasise that bullying should not be seen as 'a rite of passage' or a 'normal' part of childhood, it should not be tolerated and must be taken seriously. Bullying is a critical issue, the impact of which can be detrimental to a young person's life and wellbeing; it can negatively affect self-esteem and feelings of self-worth, increase social isolation, lead a child to become withdrawn and depressed, anxious and insecure. In desperation, some young people even consider suicide.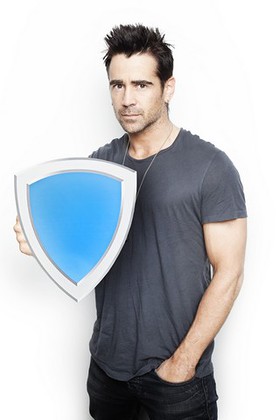 To mark anti-bullying week, the ISPCC are urging the people of Ireland to join the fight against bullying and child abuse by wearing the ISPCC Shield. A number of stars have lent their support to the campaign by being photographed with the ISPCC Blue Shield, including Colin Farrell, Louis Walsh, Olly Murs, Cher Lloyd, The Wanted and more.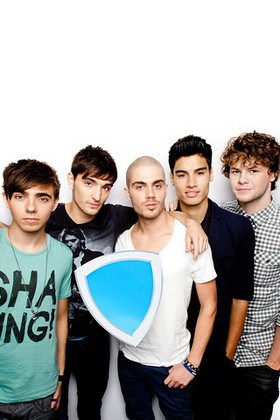 In recent years there have been some high profile and tragic cases, highlighting the harmful and sometimes fatal effect of ongoing bullying and harassment. Bullying can also have devastating long term consequences with some adults who experienced bullying in their teens having higher levels of depression and poorer self-esteem than other adults.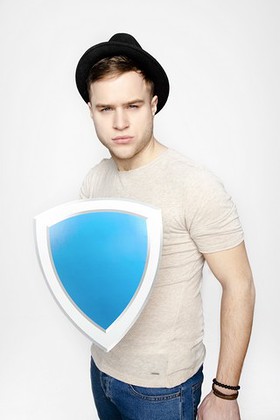 Mark said at the launch "having experienced bullying at first hand I know how devastating it can be and how much it can affect not only your childhood but your adulthood too. I am still dealing with issues that occurred years ago on a school corridor in Sligo".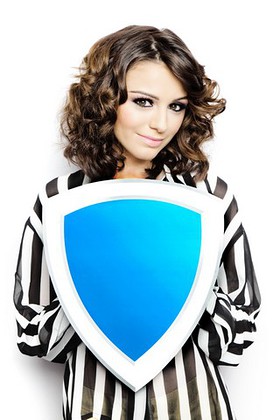 Mark was joined at the launch by The Voice contestant Kiera Byrne who has been vocal about being bullied which as she said "has left me completely scarred " but has found solace in music which is a sentiment echoed by Mark.
In Ireland, bullying is something that children have to deal with all too often;
In 2011, Childline received almost 11,000 calls from children and young people in relation to bullying
26% of young people in secondary school have been victims of bullying, or know someone who has
22% of young people in primary school have been victims of bullying, or know someone who has
40% of 9 year olds were victims of bullying in the last year
Recent statistics and the volume of calls to ChildLine illustrate the breadth of this issue and the impact that it can have on young people's lives. It can be very difficult to talk about but some brave young people who contacted Childline for support have described their experiences;
"Bullies have been ruining my life at school since September"
"I'm so scared I don't know what to do"
"I hate the way I look. People call be names and make up rumours about me. I want it to stop!"
"I feel completely isolated"
The campaign will highlight the different types of bullying, the devastating impact it can have on children and young people and will provide information and support on how to deal with the issue.
CEO Ashley Balbirnie "Through the ISPCC's Anti-Bullying Week we want all children in Ireland to know that bullying is not acceptable, and that we as a society are willing to fight for children".
The ISPCC would like to thank Ogilvy for their support in the production of the ISPCC Anti-Bullying Week and their on-going commitment to the fight for children's rights and award winning photographer Barry McCall who shot the ISPCC Shield campaign.
The ISPCC have a dedicated Bullying Support line – 1800 66 66 77 – available 24 hours a day for the full week of the campaign. Young people, parents, teachers and schools can ring this Freephone number for support and advice around the issue of bullying.
A microsite has been setup with downloadable resources offering tips and advice for young people, parents, teachers and schools. The site can be accessed at www.ispcc.ie
Mark Feehily and the ISPCC are urging people all over Ireland to join the fight against bullying. You can show your support today by wearing an ISPCC Shield (€2 from selected outlets nationwide).