By Myrlia Purcell on
Oxfam and Coldplay have teamed and are inviting you to help them feed the world through the GROW Campaign.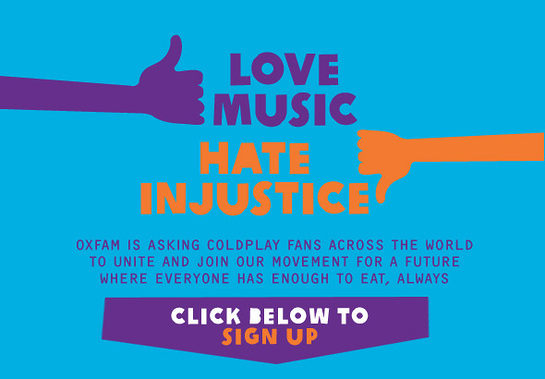 Despite the fact that the world produces enough food to feed everyone, 1 in 7 people around the globe go to bed hungry.
But Coldplay fans are being offered the chance to help change that by volunteering at a concert in their area. Volunteers will help educate people about Oxfam's work finding solutions to hunger, poverty and injustice.
If you can't make it to a concert, but still want to help, check out some of your other options for making a difference!