In the event of a natural disaster or even a zombie apocalypse, it's the existing blood supply that will help save lives. That's why AMC and the American Red Cross have joined forces to raise awareness about the constant need for blood.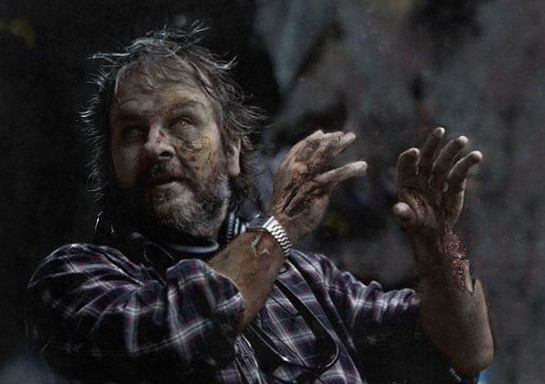 From now through October 22, "The American Red Cross Zombie Blood Drive" campaign will urge everyone to use their brains and give blood through the Red Cross. Special effects make-up guru Greg Nicotero from AMC's "The Walking Dead" has zombie-fied some Hollywood stars who are supporting the campaign, including Peter Jackson, The Black Keys, Joel Madden, Mena Suvari, EXTRA's Maria Menounos, Jimmy Smits, Laird Hamilton, NASCAR's Kurt Busch, Aisha Tyler, Elisabeth Rohm and Whitney Port.
The zombie-fied celebrity photos can be seen in a custom Public "Zombie" Announcement ("PZA") on AMC and online at the network's dedicated campaign micro-site, www.amcgiveblood.com. AMC is also organizing a special sweepstakes to thank those who support blood donation through the Red Cross. The grand prize is a visit to the set of "The Walking Dead" in Atlanta, Georgia. Details are available at www.amcgiveblood.com.
Donate Blood – Visit redcrossblood.org or call 1-800-RED CROSS (1-800-733-2767) for more information or to schedule a blood donation appointment. All blood types are needed to ensure the Red Cross maintains an adequate blood supply. A blood donor card or driver's license or two other forms of identification are required at check-in. Donors must be in general good health, weigh at least 110 pounds and be at least 17 years old (16 in some states with completed parental consent form). Certain height and weight restrictions apply to donors 18 and younger.
Watch "The Walking Dead" on AMC – AMC's "The Walking Dead" returns for its third season Sunday, October 14 at 9 p.m. Based on the comic book series written by Robert Kirkman, "The Walking Dead" tells the story of the months and years that follow after a zombie apocalypse. It follows a group of survivors who travel in search of a safe and secure home.
Source: Red Cross