Jackie Chan is among a group of stars – including Desmond Tutu, Bill Gates, Ted Turner, Ziggy Marley, violinist Itzhak Perlman, Grammy Award winner Angelique Kidjo, Queen Noor of Jordan, golf great Jack Nicklaus, and environmentalist Dr. Jane Goodall – who have joined Rotary International's This Close campaign to eradicate polio.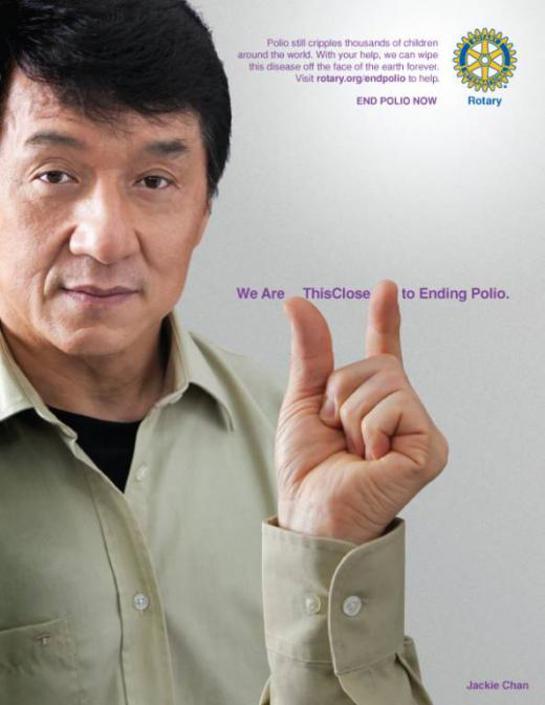 "A few months ago I was approached by the Rotary to take part in their campaign to spread awareness about a crippling disease called polio," said Jackie on his website. "I was amazed to find out that it costs just US 60 cents for a dose of the medicine that will eliminate any chance of a child contracting polio! Sixty cents! That's less than the cost of a pack of gum or a bottle of water.
"I am sure that my fans will support this effort and all the hard work done by people all over the world to end the suffering."
To find out how you can take part in this campaign, and to see the other celebrity PSAs, click here.