More than 300 media personalities gathered in Los Angeles this week for the Courage in Journalism Awards, hosted by Aisha Tyler (CBS) and First Amendment Attorney Ted Boutrous, and attended by many accomplished women of the U.S. media and entertainment world, including Maria Shriver, Olivia Munn, Annette Bening, Chelsea Handler, Jennifer Westfeldt, Mary Hart, Brooke Anderson and Louise Roe.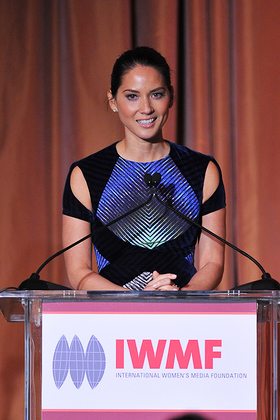 The Awards were presented to Khadija Ismayilova, a radio reporter from Azerbaijan, Asmaa al-Goul, a freelance journalist from Gaza, and Reeyot Alemu, an imprisoned Ethiopian columnist, for their courageous reporting under difficult and sometimes life-threatening circumstances.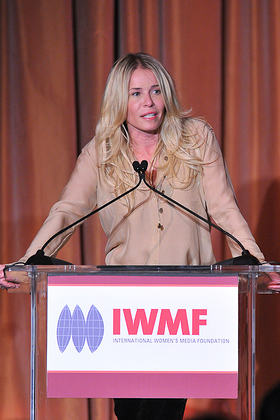 "This event which I come to just about every year, always humbles me deeply. And it always inspires me. These amazing women encourage me. Their stories uplift me. Their work astounds me and leaves me in awe. It's so good to know that these women and so many others like them are out there every day, risking their lives and their livelihoods in pursuit of the truth. All of us here tonight and around the world are beneficiaries of their courage, their voices and their noble struggle", Peabody-winning journalist Maria Shriver told the audience.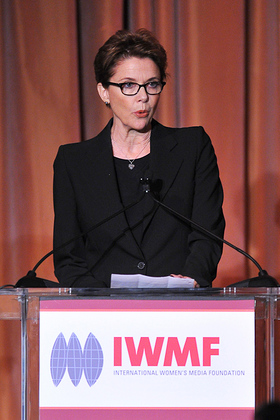 Ted Boutrous, filling in for Cindi Leive (Glamour) who was unable to emcee the event due to suspended air travel from New York, explained: "The IWMF does vast, far-ranging work – all with the core principal that no press is truly free and no news is truly representative without women's voices." "And around the world, women journalists still face incredible obstacles. Many of them work in countries where it's dangerous just to be a woman, and doubly so to be a woman asking questions and taking names", Aisha Tyler added.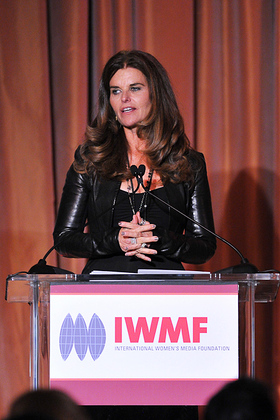 The 2012 IWMF Lifetime Achievement Award was presented to Zubeida Mustafa, the first female editor in the Pakistani mainstream media and a true trailblazer who paved the way for Pakistani women to ascend to the leadership ranks of her country's news media.


In addition to honoring women journalists who have shown tremendous courage in the exercise of their profession, the ceremony also paid tribute to women journalists who have given their lives to report about domestic and armed violence, corruption and abuse of power, injustice and tyranny – including Marie Colvin and Mika Yamamoto who died reporting from the conflict in Syria earlier this year.


The 2012 Courage in Journalism Awards in Los Angeles have been made possible through the generous support of Bank of America and Chevron.


Founded in 1990 by a group of prominent U.S. women journalists, the International Women's Media Foundation is a Washington-based organization that is dedicated to strengthening the role of women journalists worldwide. The IWMF empowers women with the tools, knowledge, and confidence to serve as a prominent voice on global issues. The IWMF's programs provide training, support, and advancement for women journalists worldwide. At the core of the IWMF's mission is the belief that no press is truly free unless women have an equal voice.