In the last five years, the Brita FilterForGood program has helped stars like Dave Matthews Band and Jason Mraz cut bottled water waste when they are on the road. Now, Brita is extending that rock star treatment to up-and-coming bands, too.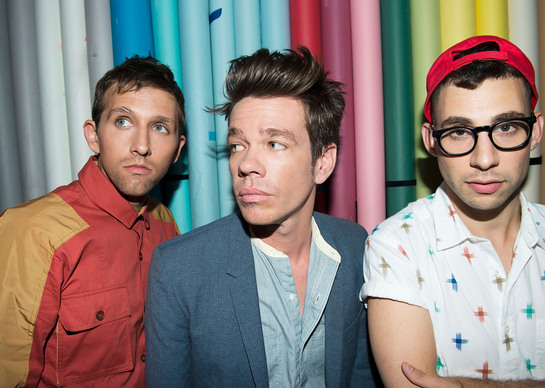 Brita is teaming with Nate Ruess on behalf of Grammy-nominated band fun. and a previous FilterForGood partner, and non-profit REVERB to unveil the FilterForGood Bottle Free Bands program at the 2013 Sundance Film Festival.
Through the program, Brita and REVERB will invite 30 artists to commit to reducing their waste on tour. These bands will receive a package of branded bottles to help them to reduce their bottled water use, REVERB green riders to encourage environmentally friendly hospitality and 200 branded, reusable Brita Nalgene water bottles the band can sell to not only make some money on the road, but also encourage their fans to kick the bottled water habit.
Then, of the 30 participants, one band will be selected by music fans to receive the kind of package the big names have gotten – including consultation on creating a comprehensive Green Tour from Brita and REVERB. Worth an estimated $30,000, the prize will also include 2,000 branded reusable Brita Nalgene water bottles to sell as a merchandise item to help fans reduce their bottled water waste.
"FilterForGood has been an incredible platform to encourage consumers to go bottled water free. Our many partnerships with new and established artists who are actively committed to the environment have helped us to amplify our message and reach a diverse audience about the importance of decreasing landfill waste," said Brian Steinbach, marketing manager for the Brita brand. "The FilterForGood Bottle Free Bands Contest is a great way to continue to give artists the support and the resources they need to encourage their band, tour staff and fans to live a more sustainable and healthier lifestyle."
"Just a few years ago, fun. was a perfect example of a band who wanted to learn more about how to help the environment and make changes on tour but didn't have the resources to do it," said Ruess. "Working with Brita and REVERB educated us about actions we could take to lessen our carbon footprint at every tour stop and encourage our fans to do the same. Now that we have the knowledge, we'd like to try and help other bands take the same steps."
As part of its commitment to helping the live music industry, the FilterForGood Bottle Free Bands Contest will also partner with REVERB and fun. to take the band's upcoming 2013 North American tour bottled water free. The partnership continues the relationship started between fun., Brita and REVERB on the 2011 Campus Consciousness Tour. As part of the partnership, Brita will make free Brita filtered water from Brita Hydration Stations available to all fun. concert attendees.
Source: PR Newswire