By Misty Schwartz on
A plethora of stars were spotted at the Project Green Music Lounge with Fortunate Angels at the Re:Treat during Sundance.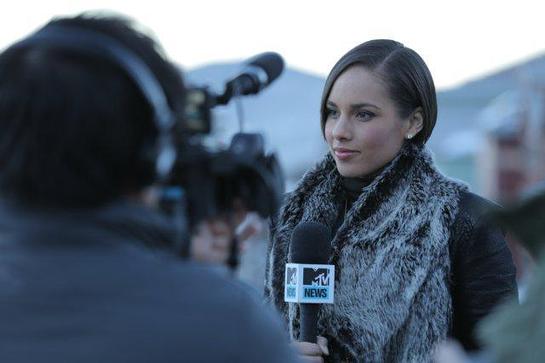 Charity Founders Kim Kreiss & Patrycja Siewert-Towns with Fortunate Angels invited Sundance celebrity guests to spread good Karma in the " Honest Tea Honest Compliments" booth during Sundance Film Festival while being interviewed by Entertainment Tonight among other media outlets. Kim and Patrycja, Executive Producers of "Alive! Expo Green Pavilion & Project Green Music Lounge were pleased sponsor this RE:Treat along with Entertainment Tonight and MTV at Sundance 2013.
Guests were invited to "Relax Pamper & Refresh" with Landis AVEDA Make Up & Hair Touch Up/Aromatherapy Candle Warmers Inc., Aubrey Organics Hand Massages, "Detox & Clarify" with Simply Rasberry Ketones aProvenProduct, Cultures For Health and treated to Verve Healthy Energy Drink.
This event benefitted the children's charity Project Green.
Alicia Keys, Jennifer Hudson, Naomi Watts, Jesse Eisenberg, Michael Cera, Kristen Bell, Jane Lynch, Joseph Gordon Levitt, Tony Danza, Alfred Molina, Shailene Woodley, Mariel Hemingway, Tim Daly, Matthew McConaughey, Mathew Moon and Natalie Gelman among others were treated to the "Honest Tea VIP Gift Bag" that included: (Landis AVEDA), selection of plant-derived bodycare products; Simply Rasberry Ketones – aProvenProduct, says DR. OZ is a "Miracle in a bottle" weight loss aid; Aubrey Organics, natural hair & skin bodycare; Brush On Smile, Made in USA on-the-go teeth whitening pen; Candle Warmers Inc., flameless scented candles; Cultures For Health, real food lifestyle probiotic starter kit; Honest Tea, Honest Fizz zero calorie soda; Vemma, Verve Healthy Energy Drink balanced fast acting energy formula.