Popstar Jessie J said goodbye to her luscious locks and shaved off all her hair as she completed her Dare for Red Nose Day live on TV on Friday.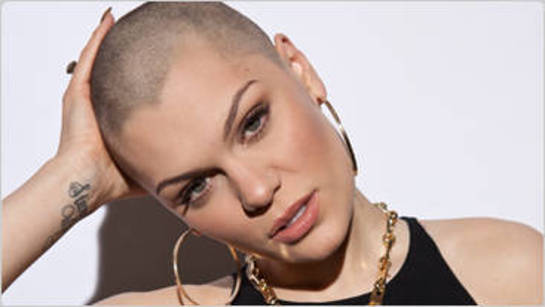 In front of a studio audience and millions of TV viewers, Jessie bravely faced what would be the most important haircut of her life and had her trademark bob shaved to just 0.5mm in length.
Lenny Henry was on hand to help 'cut-off' proceedings, before Jessie's hair stylist took control of the clippers to leave Jessie without a single lock of hair.
Speaking afterwards, a relieved Jessie said: ""I feel exhilarated to be able to have the opportunity to raise money for people that aren't fortunate enough to say something and be heard. Having visited some Comic Relief projects I can't even begin to explain all the things I've seen, to make people understand how important it is to raise money."
"I know Red Nose Day is one night but this is every day, every week, every month, every year these people are going through really tough times and they need us to never stop helping. So i wanted to do something that wasn't just for today and wasn't just for five minutes, it's going to last a few months. It will remind me and hopefully others that everyday you should do something good if you can."
In the build up to her Dare, Jessie visited the Comic Relief funded project, Body and Soul, which uses money raised through Red Nose Day to help young people living with HIV. Learning how the project supports vulnerable young people and their families, and tackles the stigma around the issue of HIV, Jessie was more determined than ever to raise as much money as possible for Red Nose Day.
Having announced she was going to shave her head months ago, Jessie has gone on to Dare a whole host of her celebrity friends as well as the public who have joined her in doing their own Dares for Red Nose Day.
To sponsor Jessie go to rednoseday.com/JessieJ.