This past weekend, actress Rose McGowan joined Ellie Laks and Jay Weiner of The Gentle Barn for a Spring Celebration hosted by The Gentle Barn at their new second location, the Sun Chlorella Healing Center in Agua Dulce, California.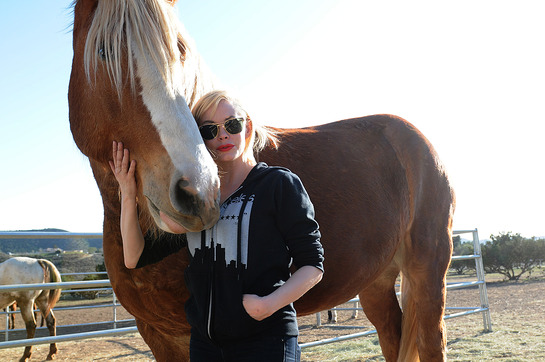 This event brought Rose and guests together to celebrate life the new animal healing center, which is normally closed to the public. Following a hug and food filled visit with newly rescued cows, horses, goats and sheep, all guests went across the street to The Agua Dulce Winery for vegan cheese and crackers, wine tasting and a delicious gourmet vegan dinner provided by Chef Rawsheed. A pre-registration and pre-donation was requested of all attendees.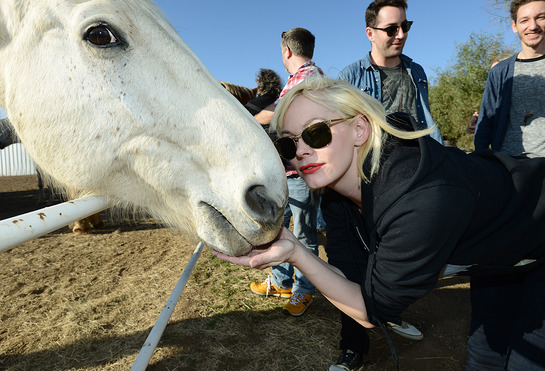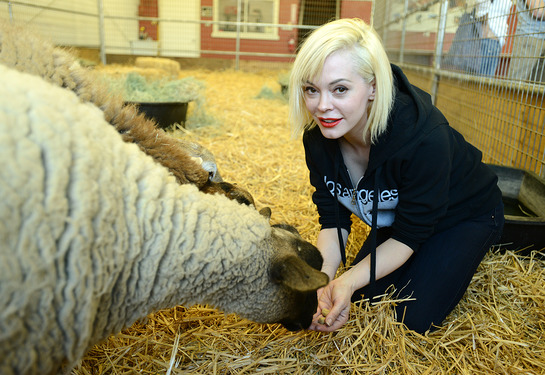 This is not the first time Rose McGowan has spent her time supporting The Gentle Barn, having participated in many volunteer visits with the animals. Other celebrity supporters of the organization include Ellen DeGeneres & Portia de Rossi, Jenna Dewan Tatum, Hilary Swank, Pamela Anderson, Sierra McCormick, Laura Vandervoort, Mark Wahlberg, Danny Masterson and Michael Pena to name a few.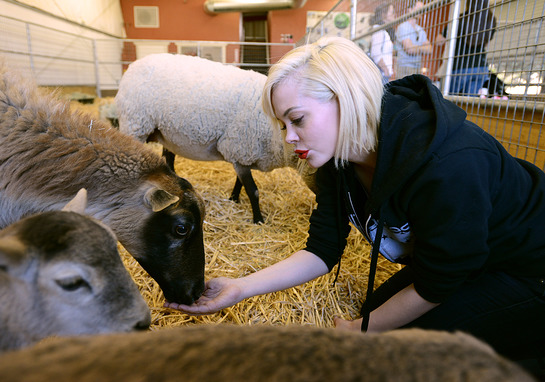 The Gentle Barn Foundation is a non-profit organization that was founded in 1999 as a safe haven and place of recovery for abused farm animals and children. Its unique philosophy rehabilitates animals and connects their stories of survival and healing to the personal experiences of inner city, at-risk and special needs children and adults who have suffered physical, mental or emotional trauma. Unlike most therapy animals who are selected for their docile temperaments and raised for service from a young age, each of The Gentle Barn's 130 farm animals has a history of neglect, abandonment and other abuses that are personally relevant to at-risk children. By interacting with the animals and taking a hands-on role in their welfare, those who participate in programs at t The Gentle Barn learn empathy, kindness, strength, trust, forgiveness and leadership. The variety of programs offered promotes lifelong healing for both the people and the animals. The Gentle Barn is run by founder Ellie R. Laks and her partner Jay Weiner, both of whom were healed and supported by animals as children. They live on the six-acre property with their three children. The Gentle Barn is open to the public Sundays from 10:00am until 2:00pm. More information is available at www.gentlebarn.org.