Celebrity ocean activists joined Oceana and their biggest supporters in Southern California for the 2013 SeaChange Summer Party at Villa Di Sogni, a private venue overlooking one of the West Coast's most beautiful beaches.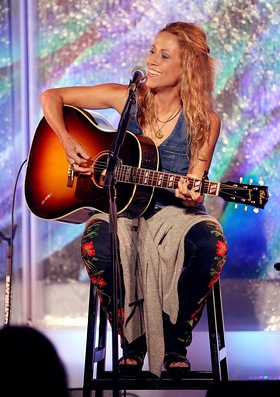 In its 6th year, SeaChange is a fundraiser that benefits Oceana, the world's largest international organization dedicated solely to protecting the world's oceans and ensuring our seas can be abundant and productive to help to feed our growing planet.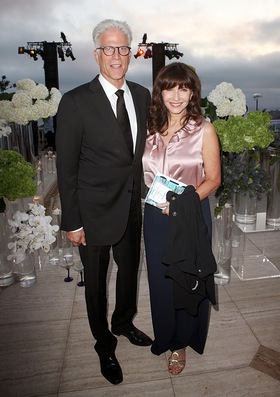 The event featured Special Guest, and Grammy-winning performer Sheryl Crow, alongside deep sea diver and actor, Dennis Haysbert, who served as the evening's Master of Ceremonies and brought his personal connection to the ocean into the program.
"I was a kid that grew up dreaming about the ocean," said Sheryl. "When I was 6 my dad took us all down to Florida and we rented an Airstream across the street from the ocean. My mom always said that we had to leave every campground better than when we found it. And that has always been my motto and my kids know it. So now I have a 6 year old and we go down to the same spot and we always pick up trash on the beach, and he's adamant about it. In his little eyes I feel that we're going to see our oceans change because they'll be a generation of kids who are starting to get educated to what's happening out here."
"I was struck by the effectiveness of Oceana," added Dennis. "A healthy ocean is every child's rightful inheritance."
Oceana Board Member, Ted Danson brought wife Mary Steenburgen to the event for the first time. Other celebrity guests included Oceana activists Anna Torv ("Fringe" and Ryan Murphy's HBO pilot "Open"), Angela Kinsey ("The Office"), Anne Heche with husband James Tupper (ABC's "Revenge"), and Emily Osment (Disney's "Hannah Montana"). Mary Lynn Rajskub ("24" and the forthcoming revamp), Oscar Nunez ("The Office"), Luke Tipple (host of CW Network's "Capture") and Mary Murphy ("So You Think You Can Dance") were also in attendance to support Oceana.
"As you know, Dolphins are among the most social and intelligent animals in our oceans," said Ted Danson. "Every time I learn something new about them, I'm amazed. Some of these incredible animals are dying needlessly. Your support tonight will help Oceana campaign to limit bycatch and save these magnificent animals."
SeaChange guests were treated to a sit-down dinner, presentations from Oceana executives, directors and supporters. Guests also raised their paddles in both silent and live auctions.