A number of celebs are helping Greenpeace with their Forest Campaign in Indonesia.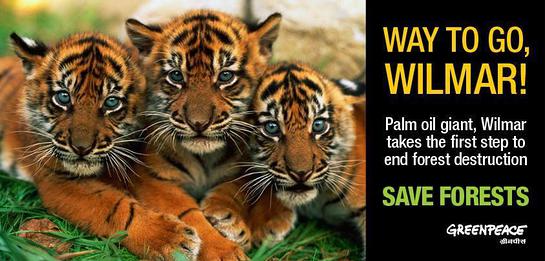 In Indonesia unsustainable palm oil is destroying forests and pushing tigers to the edge of extinction – there are as few as 400 Sumatran Tigers left; they are the most endangered tiger subspecies and Greenpeace is campaigning to save the last home of the Sumatran tiger.
Kellan Lutz recently tweeted the exciting good news that Wilmar, the world's biggest palm oil company, has committed to a No Deforestation Policy.
Other stars who have tweeted their support include Gillian Anderson, Kristin Bauer, Mark Ruffalo and Julie Estelle.