PEDIGREE Brand unveiled its See what good food can do documentary-style campaign this week at the 2014 Sundance Film Festival.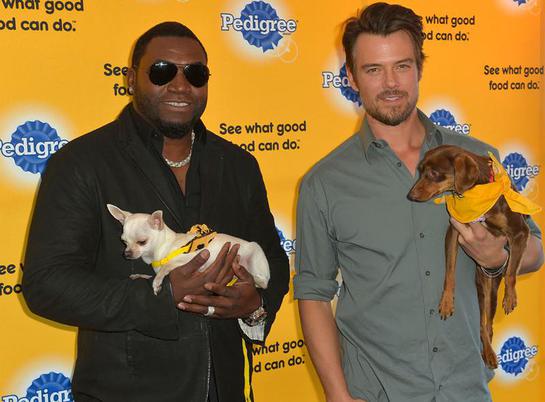 The campaign showcases the impact people can make in dogs' lives, especially shelter dogs, with some extra attention, good food and loving care. More than four million dogs enter shelters each year. Because of that, PEDIGREE works tirelessly to help support the transformation of shelter dogs into pets with loving homes. Since 2008, PEDIGREE has donated more than 20 million pounds of food to shelter dogs, seeing first-hand how good food can help them have shiny coats, waggy tails and feel good.
The new See what good food can do campaign shows PEDIGREE Brand's commitment to shelter dogs and how its good food can help give them a new leash on life. The campaign features real stories of dogs in shelters, their caregivers and the dogs' new families – and brings to life the outcome that PEDIGREE food can have on the lives of shelter dogs.
As the world's largest dog food brand, PEDIGREE has an unwavering love for dogs and commitment to dog adoption, which is why it has a long history of providing food and support to shelters across America. This food, combined with the love and care from shelter staff, helps give shelter dogs their happily-ever-after. With this new campaign, PEDIGREE is inviting America to see for themselves what good food can do for dogs and the people who love them.

Every dog owner has a tale to tell, including fellow dog lovers David Ortiz, known as baseball's "Big Papi," and actor Josh Duhamel. Continuing the momentum sparked by the Brand's dog-loving friend, Grammy Award winner Miranda Lambert, PEDIGREE is calling on America to share their stories. Every time dog lovers tell their tale of what their dog means to them, using #DogTales on Facebook, Twitter or Instagram, PEDIGREE will donate a bowl of food to a shelter in need. Together, America can see the impact that good food can make in the life of a shelter dog.
"The See what good food can do campaign allowed us to go behind-the-scenes to see the real-life transformation stories of shelter dogs," said Tierney Monaco, marketing director, PEDIGREE Brand. "I was so touched by these heart-warming stories that truly do show the impact that good food and loving care can make, and I am thrilled that we're able to share them with America."

PEDIGREE unveiled the See what good food can do. campaign at the iconic venue for storytelling – the 2014 Sundance Film Festival in Park City, Utah. Ortiz and Duhamel helped shine a spotlight on the millions of dogs in need by sharing their personal stories through inspirational documentary-style short films.
"My adopted dog Meatloaf was my inspiration for beginning to work with shelters and it means so much to me to partner with PEDIGREE, a brand that believes in caring for and finding dogs loving homes as much as I do," remarked Josh Duhamel. "There are so many dogs waiting in shelters that just need good food a little help, and together we want to make a difference."
"I couldn't imagine a day without my dogs Foxxy and Happy. It's amazing to see how they have not only transformed our family, but also each other," remarked David Ortiz. "Foxxy is a little bit older, but her spirit and life has truly improved thanks to Happy's amazing energy. I'm honored to be part of the See what good food can do. campaign, because I believe in the power of good food to help dogs look and feel their best while waiting for their loving home."
Log on to Facebook.com/PEDIGREE to watch Duhamel's and Ortiz's stories.