More than 1,000 country music industry leaders gathered in Memphis Jan. 16-19 to kick off the 25th anniversary of the Country Cares for St. Jude Kids program to support the lifesaving work of St. Jude Children's Research Hospital.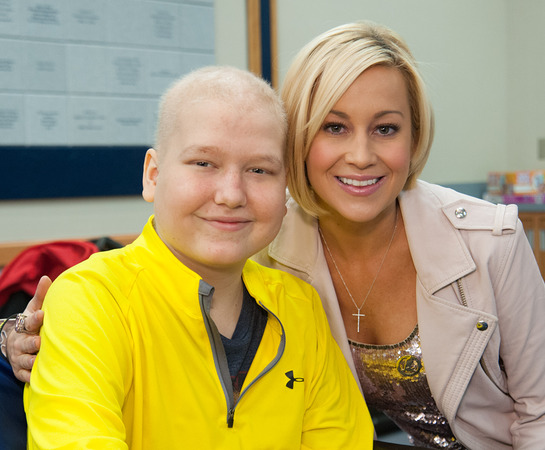 The seminar event, one of the largest country music industry gatherings in the nation, provided St. Jude patients the opportunity to interact with some of their favorite country music artists and celebrates radio partners who together have raised national awareness and more than $500 million to help St. Jude fight childhood cancer and other deadly diseases over the past quarter century.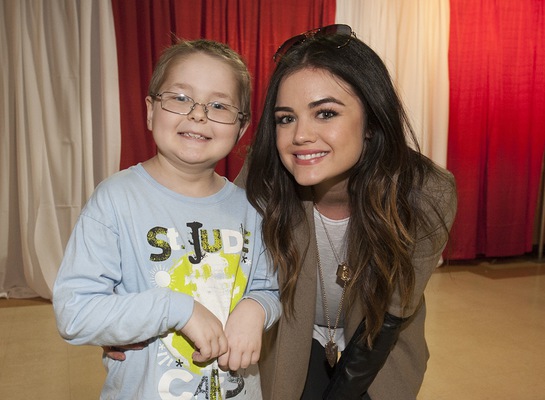 During the weekend, which provides tips and tools to country music radio stations from around the country to help raise awareness of St. Jude among their listeners, attendees also got to experience the miracle of St. Jude through inspirational stories from patient families, doctors and researchers. Additionally, participants enjoyed special musical and seminar appearances by country artists, including Brantley Gilbert, Sara Evans, Rodney Atkins, Scotty McCreery and Rascal Flatts.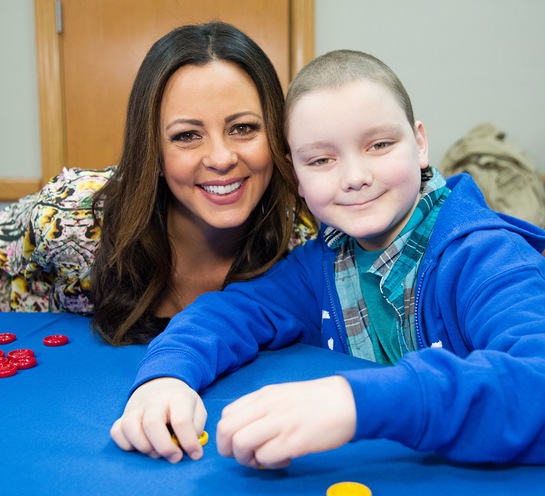 The Country Cares for St. Jude Kids program began in 1989, after Randy Owen, lead singer of the music group Alabama, met St. Jude founder Danny Thomas. Owen asked his fellow country music artists, radio stations and loyal country music listeners to help support the lifesaving mission of St. Jude. Since its inception, Country Cares has become one of the most successful radio fundraising events in the nation.
"It's inspiring to think about the major impact the country music industry has had on St. Jude Children's Research Hospital, and I am so grateful to all of the men and women in country radio and fellow artists and friends in the country music industry who lend their support for this organization that I hold so dearly," said Owen. "The turnout for this event is further evidence of the country music industry's continued commitment and support of the research, treatments and cures provided by this amazing place that has saved the lives of countless children from around the world."
Tennessee native Jessica, who when she was a child was among those who shared their St. Jude stories with radiothon listeners, made a very personal presentation during this year's anniversary seminar — through treatment at St. Jude in the late 1990s Jessica made a full recovery and today works as a fundraiser for St. Jude. She is one of countless patients that support by the country music industry has helped.
"St. Jude is incredibly thankful to Randy Owen, the country music industry, its fans and its listeners for embracing our lifesaving mission over the past 25 years," said Richard Shadyac Jr., CEO of ALSAC/St. Jude Children's Research Hospital. "Through the Country Cares for St. Jude Kids program, the country music industry has raised more money for St. Jude than any other fundraising campaign in the hospital's history and is playing a significant role in helping some of the world's sickest children."
Outside the Country Cares program, the industry supports St. Jude in a variety of ways, including hospital visits from chart-topping artists such as the Zac Brown Band and Sheryl Crow and the annual St. Jude Country Music Marathon in Nashville. There also is the No Shave November campaign, which began as a light-hearted wager among co-workers at Warner Music Nashville but that has grown into an annual event engaging Music Row, country radio and others, recently raising more than $215,000 for the kids of St. Jude Children's Research Hospital; as well as the Darius Rucker and Friends Concert, St. Jude Presents John Rich and Friends and more.
To learn more about Country Cares for St. Jude Kids visit www.countrycares.org.
Source: Multivu.com