www.handbag.com and Cancer Research UK have announced a new partnership with the launch of the first ever Handbag Amnesty.
Taking place throughout the month of September – www.handbag.com's dedicated handbag month – and climaxing in October, the Handbag Amnesty will give women across the country the opportunity to bid for the designer handbag of their favourite celebrity including, just to name a few, Keira Knightley, Sienna Miller and Dame Shirley Bassey, to raise money to help beat cancer.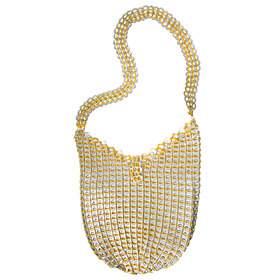 www.handbag.com and Cancer Research UK are asking celebrities to make space in their wardrobes by donating one of their designer handbags to the Amnesty. The bags will then be auctioned on eBay from Friday 3rd – Sunday 14th October to tie in with Breast Cancer Awareness month. Open to everyone, all proceeds will go to Cancer Research UK, the largest single funder of research into breast cancer, one of the most common cancers in the UK.
Some of the other celebrities who have donated handbags are America Ferrera, Annie Lennox, Ashlee Simpson, Geri Halliwell, Dame Judi Dench, Maggie Gyllenhaal and Scarlett Johansson.
The Handbag Amnesty, however, is not just about celebrities. www.handbag.com and Cancer Research UK are also asking members of the public to donate a handbag that is still in good condition to their local Cancer Research UK shop. Good handbags always sell like hot cakes in Cancer Research UK's nationwide chain of charity shops.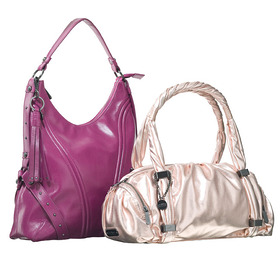 Claire Higgins, Head of Marketing at www.handbag.com, says: "As the leading lifestyle website for women in the UK, we are in the unique position of being able to reach more than 1.5 million women across the country. 44,000 cases of breast cancer are diagnosed every year in the UK so we are very proud to be working with Cancer Research UK to help make a difference – not only by raising a lot of money to fund research into preventing breast cancer, but also by helping to raise much needed awareness of the illness."
Paul Farthing, Director of High Value Relationships at Cancer Research UK, says: "We're delighted to be working with www.handbag.com to launch Handbag Amnesty. The auction of celebrity handbags will be an exciting way to raise funds for our vital research into breast cancer. We also hope that by encouraging supporters to donate their own favourite handbag, and other unwanted quality items to our shops, we will be able to raise even more to help beat cancer."
For more information and a full list of celebrities taking part, please visit www.handbag.com/amnesty
Source: Handbag.com