Davina McCall, Alan Carr, Sharon Osbourne, Christine Bleakley, Una Foden, Dr Christian Jessen, Greg James, Henry Holland, Jack Whitehall, Jake Humphrey and Blake Harrison are just some of the army of celebrities who are uniting to join the frontline against cancer this autumn to show cancer 'it's payback time'.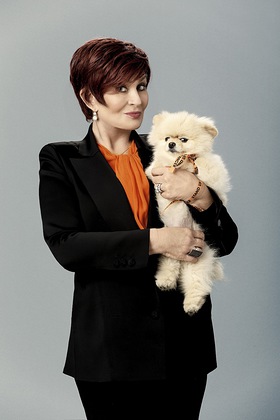 Supporting Stand Up To Cancer, the joint national fundraising campaign from Cancer Research UK and Channel 4 which aims to accelerate new treatments to cancer patients, each celebrity is taking a defiant stance against the disease and has their own personal reasons for making a stand.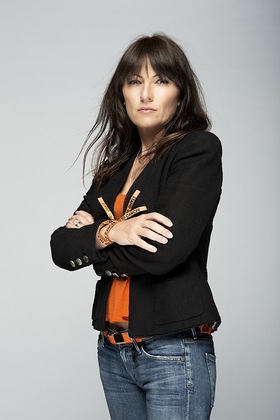 Davina McCall, who lost her sister to cancer in 2012, is returning to host Stand Up To Cancer's live TV show on Channel 4 on Friday 17th October. Davina said: "I'm Standing Up To Cancer because my big sister Caroline had primary lung cancer, and because she was frightened of doctors, and kept making excuses, by the time we got to A&E she was given a terminal diagnosis.
"I don't think that anybody should be told in A&E that they're not going to make it. I hope that by Standing Up To Cancer and raising funds and awareness maybe one other person will go to the doctor and get themselves checked, get diagnosed earlier, and make it. Together, we can turn the tables on cancer."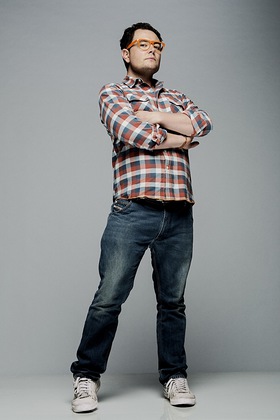 Alan Carr, whose friend suffered from throat cancer, will also be presenting the live TV show. He said: "The reason I'm Standing Up To Cancer is that depressingly so, it seems far too regularly that I hear of someone else being diagnosed with cancer. My very good friend Sam lost her voice box to throat cancer and I saw how low she got, not being able to talk, but I see now how confident she is. To think she might not be here if it wasn't for funding, funding, funding.
"Joining the Stand Up To Cancer movement is something we can all do. Let's hope we can get loads and loads of money to find cures as soon as possible."
Sharon Osbourne, who has battled cancer herself, is also standing up. She said: "Having had personal experience of cancer, I know firsthand the devastating effect it can have on a person and their friends and family. But we can't sit there and let cancer take control of our lives – the more of us who show solidarity and Stand Up To Cancer together, the faster we can fight this deadly disease. I'll be joining Channel 4 and Cancer Research UK this October, and I need you on the frontline with me."
Christine Bleakley is also a supporter of the campaign; she explains that the wide reaching touch of cancer is the reason why she is standing against it. Christine said: "The reason I'm Standing Up To Cancer is that undoubtedly we will all be touched by the effects of cancer in our lives. I have friends, unfortunately, going through their own battles as we speak, so I think it's incredibly important that we all Stand Up To Cancer. I'm joining Channel 4 and Cancer Research UK to help beat it, sooner."
Dr Christian Jessen, who will also be presenting this year's show, knows the effect cancer has both from his professional experience as well as his personal life. He said: "The reason I'm Standing Up To Cancer is because personally, it's affected a number of members of my family, and as a doctor it is the number one thing that I have to deal with. I see it terrify patients, and that's the reason we need to Stand Up to it and beat it.
"Funds from Stand Up To Cancer have already been allocated to world-leading research, so I urge everyone to join me on the frontline in the fight against cancer."
Photographer Trevor Leighton, who took the pictures of these supporters, said: "This is a campaign I felt compelled to support as I know the destruction this disease can cause.
"Photographing the supporters in the defiant empowered poses is not how they are normally seen and I hope that the gallery will inspire others to be bold and stand up with us to help speed up new cancer treatments and ultimately save more lives."