The Duke of Cambridge and Prince Harry have recorded a message congratulating the inaugural 60 Queen's Young Leaders winners in advance of their visit to the UK when they will meet The Queen and undertake an extraordinary programme of visits and events.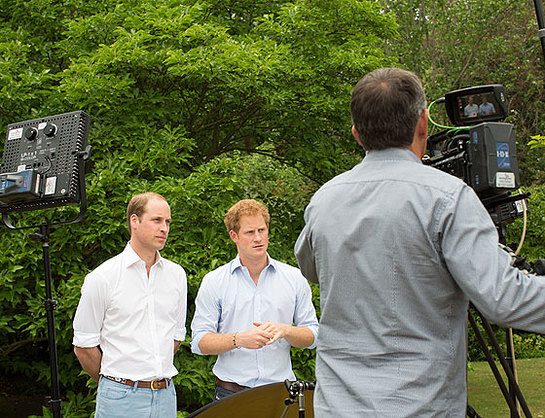 In July 2014 Their Royal Highnesses the Duke of Cambridge and Prince Harry launched the search for the first 60 Queen's Young Leaders live from Buckingham Palace. Those exceptional young people have now been found and on Monday 22nd June, the first ever Queen's Young Leaders will receive their Award from The Queen.
In the video, The Duke of Cambridge says: "Right across the Commonwealth, young people with vision and purpose have shown the determination it takes to make a real and lasting change in their communities."
The winners are each extraordinary in their own way, and their achievements range from mentoring children in the slums of India, to breaking down the stigma related to mental health and young people, to using football to help build personal and practical skills amongst their peers. As Prince Harry notes:
"Each and every one of the 60 winners has demonstrated leadership, commitment and commitment by improving the lives of others and selflessly supporting those who need it most."
Their Royal Highnesses special video message celebrates and congratulates the 2015 Young Leaders, who will be in the UK for a full week undertaking unique activities that will enable them to further develop their leadership skills.
In the video, The Duke of Cambridge signs off with a note of encouragement for the winners and their achievements: "So, to the 60 Queen's Young leaders award winners this year, we want to say a big "congratulations" and wish them the very best for their own future, and for the future of their initiatives and their communities."
Source: DukeAndDuchessOfCambridge.org