Multi-platinum singer/songwriter Sarah McLachlan, actor/singer Ioan Gruffudd, and Zachary Levi come together at Carnegie Hall on Friday, December 4th to perform at Tim Janis The American Christmas Carol.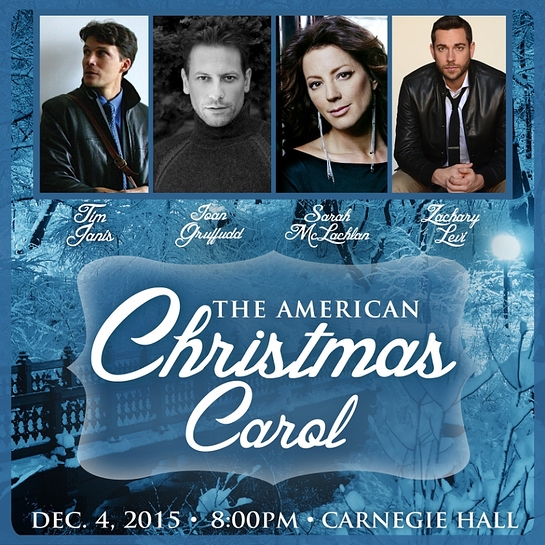 The benefit concert is put together by Music of Hope for Kate Winslet's Golden Hat Foundation, which celebrates and fosters awareness of those living with autism and The Sarah McLachlan School of Music, which provides top-quality, no-cost music instruction in a safe and nurturing environment for at-risk and underserved children and youth.
Additional guest performers include Dove Award-winner Cindy Cruse Ratcliff, The Montclair State University Symphony Orchestra, The American Boychoir, and conductors Julien Benichou and Matt Vanzini.
Tickets for Tim Janis, The American Christmas Carol will be available via CarnegieCharge at (212) 247-7800 and at www.carnegiehall.org starting October 16th at 11am. A special 20% fan appreciation discount code will be offered Oct 16 @ 11am, expiring Oct 19 @ 11:59pm. Code: JAN22780
Get your tickets here.