Oscar winning superstar Jeff Bridges, who won the Academy Award for his role in "Crazy Heart," will grace the stage of The Maui Ballroom in Kaanapali located at The Sheraton Maui Resort & Spa.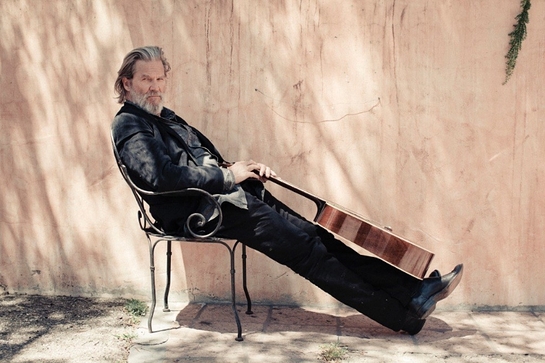 The concert will be held on Saturday, January 23rd, 2016 at 8:00 PM. Doors will open at 7:00 PM. Tickets are on sale at Expedia.com (or any Expedia outlet on Maui) and Honoluluboxoffice.com, and meet and greets are also available for fans eager to meet and be photographed with "The Dude." Tickets may also be purchased by calling The Honolulu Box Office phone number at (808) 550-8457.
Born into a Hollywood family in 1949, Jeff Bridges began his acting career as an infant. He broke through with The Last Picture Show (1971), for which he earned his first Academy Award nomination. Bridges went on to star in the popular films Heaven's Gate (1980) and TRON (1982), as well as the cult hit The Big Lebowski (1998). Following decades of acclaimed work, he finally nabbed an Oscar for his performance in Crazy Heart (2009).
Series creator and producer Brian Evans, who also appears as the opening act for his concert series, will sing several songs along with Dayle Tejada, both opening the show separately.
"Jeff Bridges has always been one of my favorite actors. "Starman" remains my favorite movie, but everybody loves "The Dude" on Maui," says Evans, who himself began his career as the opening act for Joan Rivers.
Jeff Bridges will perform a special concert for the island. Tickets start at $95, although locals were provided with a $50 ticket price promotion. It marks the first time the Oscar winner has ever performed on Maui.
"We are obviously thrilled that his first concert will be a part of The Maui Celebrity Series," says Evans. "In a venue this small, it's not just a ticket to a show, it's a true moment for people to get a glimpse of one of the most iconic actors and entertainers of our time. They don't make them bigger than Jeff Bridges. The fact that he has allowed us to present him in such an intimate venue is a true privilege."
Partial proceeds benefit The American Sleep Apnea Association and Mental Health Kokua, which provides housing for the adult homeless.