Eddie Izzard has completed the first of his 27 marathons for Sport Relief.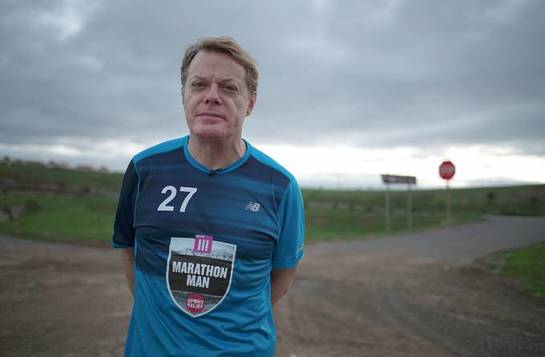 The actor and comedian began his challenge to compete 27 marathons in 27 days from Mbashe Bridge, near the town of Mvezo in the Eastern Cape of South Africa. The spot is the birthplace of Nelson Mandela, who inspired Eddie to take on this epic challenge, which will see him run over 700 miles in temperatures of up to 30°C.
The new BBC Three will cover Eddie's journey from his first marathon on 23rd February to his last marathon on 20th March.
Eddie has chosen to run 27 marathons to reflect the 27 years that Nelson Mandela spent in prison. Throughout his journey he will explore the history of South Africa and Nelson Mandela as well as visiting organisations and families that have been helped by the work of Comic Relief.
Eddie's mammoth undertaking will culminate in Pretoria on Sunday 20th March, at the same time as the Sport Relief Games will be taking place across the UK.
The challenge will be an important one for Eddie as he had to pull out of a similar feat in South Africa in 2012 for health reasons. That attempt followed his fantastic effort for Sport Relief in 2009, when he completed 43 marathons in 51 days across the UK, raising over £1.8m.
Speaking about his training regime, Eddie said: "I have been prepared since the day that I stopped back in 2012. Since 2012, I have been prepared to go back. I stay match fit the whole time but I don't have a complete regime – I am holistic in my approach to things."
The money raised from the Eddie Izzard: Marathon Man challenge will be used to help transform the lives of some of the most disadvantaged people both at home in the UK and across the world's poorest communities.
BBC Three, which launches on Tuesday 16th February, will document Eddie's progress every step of the way via its new digital and social channels.