Bally's CEO Frédéric de Narp and Design Director, Pablo Coppola hosted an event last Thursday in celebration of the brand's new Beverly Hills flagship store.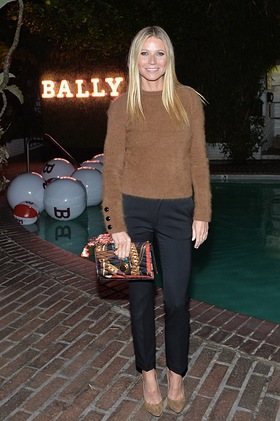 The evening cocktail and dinner at Chateau Marmont in West Hollywood was organized in support of the charity Communities in Schools.
The Bally store, designed by David Chipperfield Architects, marks the start of a new chapter for the Swiss luxury brand in the United States.
55 guests attended, including Gwyneth Paltrow, Alan Cumming, Rachel Zoe, Joy Bryant, Freida Pinto, Elizabeth Debicki, Austin Stowell, Robbie Rogers, and Brad Falchuk, wearing Bally.