This summer, music takes center stage for Macy's "American Icons" campaign, the fourth annual celebration of the people, places and things that make America great.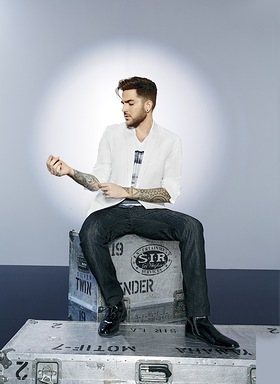 Launching next week, the campaign features celebrated designers and musical talent, a digital music festival on YouTube highlighting emerging artists, continued partnership with Got Your 6 to support America's veterans, and experiential in-store events for customers.
"This year, American Icons is all about the celebration of music and we're offering a medley of different experiences for customers to get involved," said Martine Reardon, Macy's chief marketing officer. "In our advertising campaign, we pay tribute to locations rich with music history, such as New Orleans and Memphis, as well as some of the hottest musical talent today. We will also be hosting our first digital music festival on YouTube, which benefits Got Your 6, Macy's charity partner that supports military veterans and their families."
The Best in Fashion, Music and Style
There have been so many genres — jazz, blues, country, rock, folk and pop — that have influenced America's independent and inimitable style. This season, we travel coast-to-coast to share fashions inspired by the sights and local sounds that make up the soul of our great nation.
Folk looks are back in a big way, and get a chic update in the form of off-the-shoulder chambray dresses from MICHAEL Michael Kors and raw-edged cropped jeans from Paulina. The jazz lover's style is less brooding, and more modern with a relaxed approach by Tommy Hilfiger with tie-front eyelet shirts and patterned shorts, perfect for enjoying the brassy sounds and high temperatures in The Big Easy. Country style is more than cowboy boots and daisy dukes; our country vixen takes a fashion-first approach to her style, with RACHEL Rachel Roy offering bare-shouldered ruffle tops and pleated brushed silk gaucho pants as dressed-up alternatives to the classic T-shirt and jeans country uniform. Macy's is taking the vast range of music genres that define this great country and extending it into closets, offering an assortment of styles perfect for every musical flavor.
Festival-ready styles channel easy-breezy California cool, with bare-shoulder, crocheted dresses in crisp white from American Rag leading the pack. Dream-catcher earrings from Lucky Brand add to the stylishly laid-back essence of the bohemian festivalgoer, and she can store her VIP wristbands and heat-beating essentials in a 70s vintage-inspired crossbody satchel by Patricia Nash. A bold American flag bodysuit and high-waisted shorts from Material Girl; and trusty gladiator sandals from Steve Madden are declarative pieces that are trend-forward and dance-friendly. For him, American Rag pumps up the volume on casual with distressed denim shorts and eye-catching graphic tees. Pairing them with white Vans, we're back at it again offering trendy, yet effortless style.
In its celebration of music, Macy's has partnered with several artists to create eye-catching and inspiring summer fashion imagery. With his larger-than-life presence and rock star flair, multiplatinum, Grammy-nominated, international superstar Adam Lambert is every bit the showman and the newest face of Macy's I.N.C. International Concepts. His charisma and perpetually evolving approach to music make him the perfect ambassador for the exclusive brand, which brings runway-inspired fashion and accessories to today's style-minded trendsetter. Nineteen-year-old singer-songwriter sensation Austin Mahone rocks festival gear by American Rag, Levi's and more. With chart-topping hits and sold-out tours under his belt, Mahone is the perfect artist to help kick off all things music and fashion this summer. Destiny Frasqueri, also known as Princess Nokia, is an up-and-coming, multifaceted artist from New York City whose unique musical style is an excellent complement to the cutting-edge fashion from Calvin Klein. Kelsea Ballerini's refreshing sound and unapologetic authenticity earned her Billboard's Women In Music "Rising Star" Award and her undeniably fashion-forward style is showcased effortlessly in RACHEL Rachel Roy, Maison Jules and Ray-Ban. Accomplished husband-and-wife duo and folk-pop artists, Johnnyswim, are the perfect showcase for denim trends as unique as their music. Vivacious megastar Thalia Sodi brings sexy, elegant and timeless styles in bold colors and vibrant prints, as well as glamorous shoes and jewelry that are uplifting and party ready to her newest collection for Macy's American Icons campaign.
Macy's has also partnered with Grammy and Golden Globe-winning icon Lady Gaga, as well as Grammy, Tony and Academy Award-winning legend Sir Elton John to create Love Bravery, a high-spirited limited- edition line of clothing and accessories that inspire compassion and combat prejudice. The exclusive collaboration includes clothing, accessories and novelty items, and 25 percent of the purchase price of Love Bravery product will benefit the Born This Way Foundation and the Elton John AIDS Foundation.