Kiehl's USA President Chris Salgardo (President, Kiehl's USA) and Kevin Robert Frost (CEO, amfAR, The Foundation for AIDS Research) led the pack as the group of riders for the 7th annual Kiehl's LifeRide for amfAR rode through Provincetown and Cape Cod this weekend.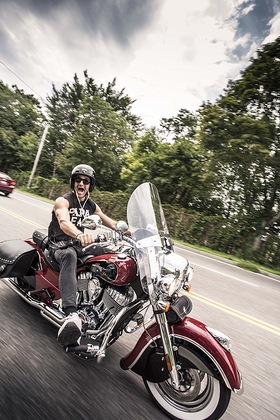 The Kiehl's LifeRide for amfAR is an 11-day, multi-state, charitable motorcycle ride throughout the Northeast that raises funds and awareness for amfAR, The Foundation for AIDS Research. The LifeRide began in NYC on August 3rd and will end in Philadelphia on August 14th.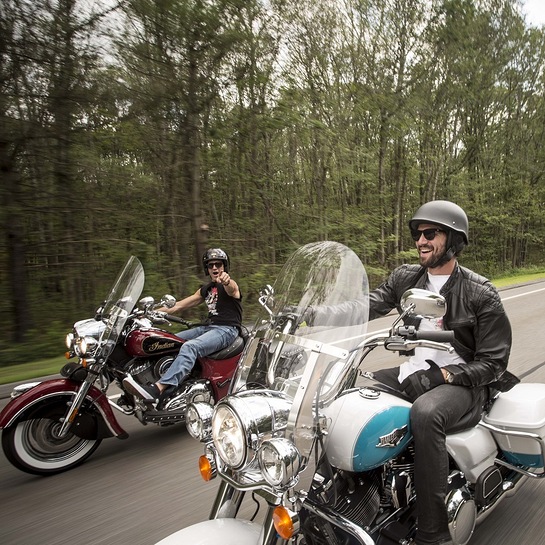 Salgardo is joined on this year's LifeRide by:
• Anthony Carrino, TV host (HGTV's America's Most Desperate Kitchens)
• Ben Cohen, Activist and former pro rugby player
• Gilles Marini, Actor (Teen Wolf; Sex and the City; runner-up of Dancing with the Stars)
• Grant Reynolds, TV host (Science Channel's What Could Possibly Go Wrong?)
• Ian Bohen, Actor (Animal Kingdom, Chicago P.D.)
• Jay Ellis, Actor (The Game)
• JR Bourne, Actor (Teen Wolf)
• Luke Wessman, Tattoo Artist (Miami Ink, NY Ink)
• Kurt Yaeger, Actor (Quarry)
• Milissa Sears, Actor (Masters of Sex)
• Scott Patterson, Actor (Gilmore Girls, The Event)
• Teddy Sears, Actor (24: Legacy, The Flash, Masters of Sex)
• Michiel Huisman, Actor (Game of Thrones)
In celebration of LifeRide, 100 percent of Kiehl's net profits this month from the sale of the Limited Edition Ultimate Strength Hand Salve, up to $25,000, will benefit amfAR.